Earlier this week, I was in Kuala Lumpur for a conference. I stayed at the Aloft Hotel near KL Sentral. Normally, when staying in the hotel, I will always go for running on the treadmill. The gym room for this hotel located in the level four.
My impression of the KL Sentral is surrounded by all the high rise, shoplot around it. When I on the treadmill, I noticed a residential building not far from the hotel. Immediately after the short running  went to the roof top to have a better view.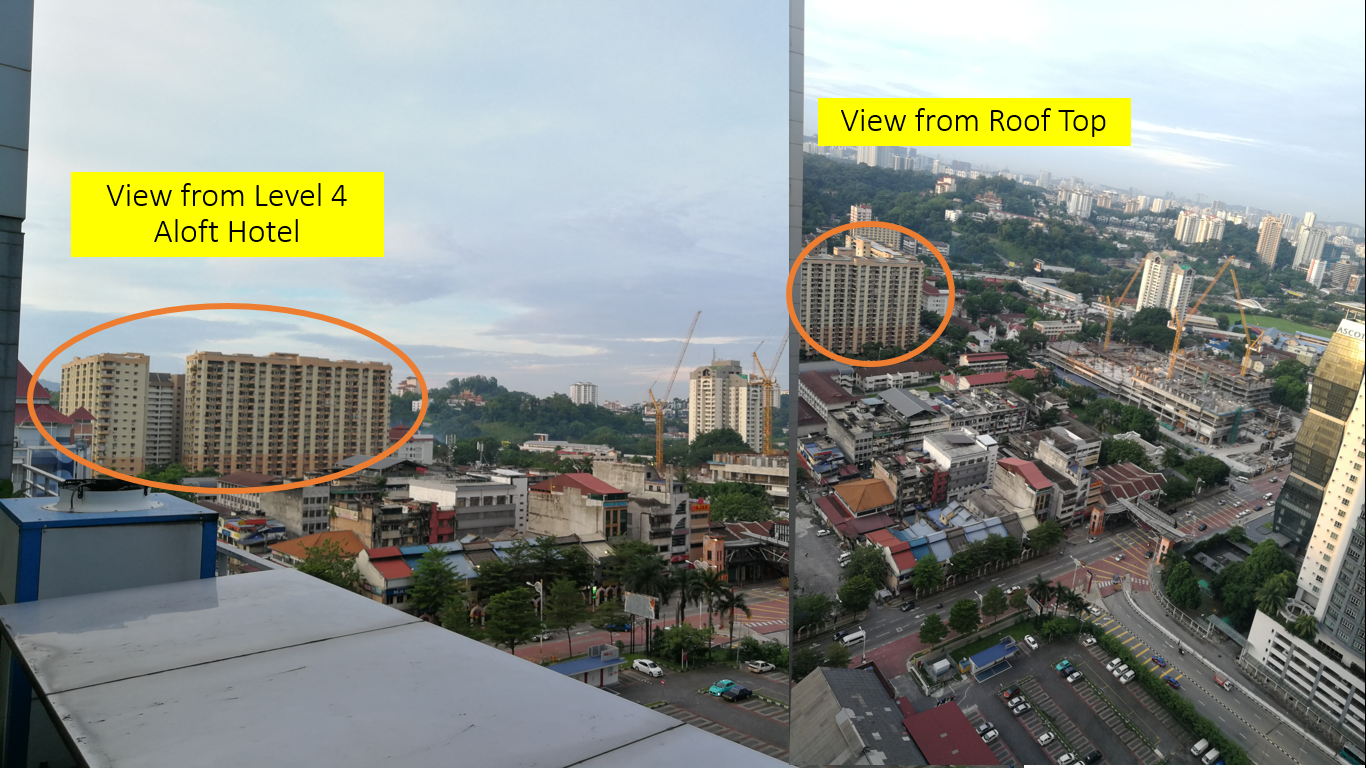 From top view, it is surrounded by busy traffic. This get me excited that there is a residential block in the busy area. I log on to the google map and search for that building. To my surprise, it shown up as Palm Court Condominium!
This brought back my memory on 2010 when I attended Property Boot Camp in Berjaya Times Square. There is where my property investment journey begin. In the boot camp, the speaker said this is the Jewel in the town. If anyone of you can bear with the conditions, close eye an buy it. He sound like the condition is really bad, but with very good potential. He shared that at that time the price is around RM350,000 for a 3 bedroom, 1000 sqft. It has been 9 years since then and I never really make an effort to view this Jewel.
As such, knowing I missed this property 9 years ago and it is so near to where I am now. I planned to go for a site visit after my conference in the evening. I checked online how much it is worth, it was priced at around RM580,000. 9 years past with property price increased 66%. Refer to the chart below to tell better picture.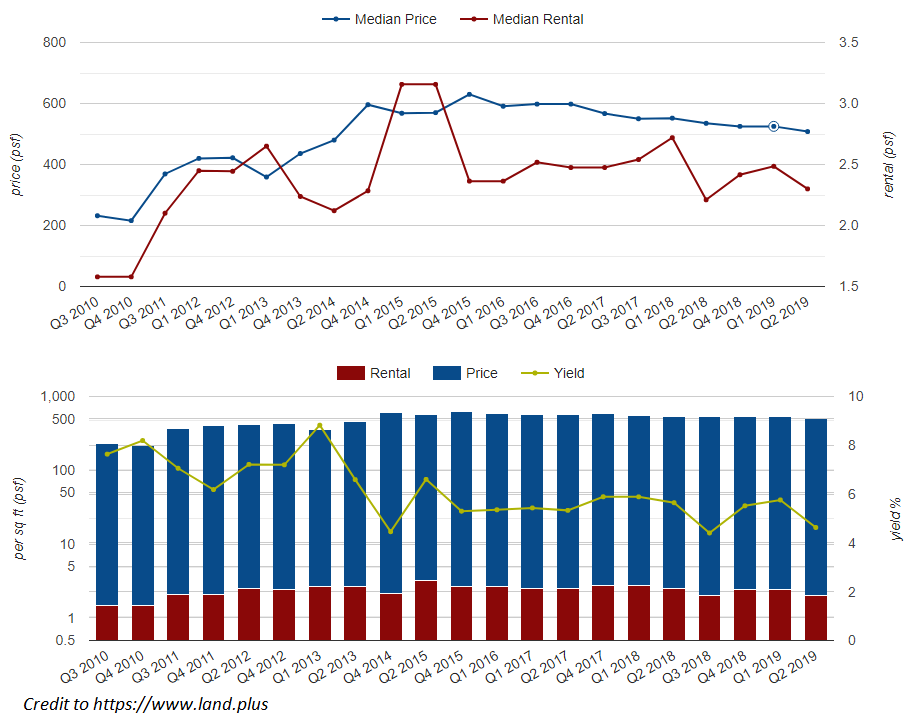 If we calculate based on the CAGR, the rate is 5.77% which is inline with the inflation rate.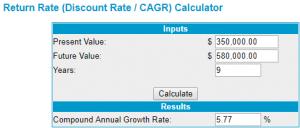 Walking towards Palm Court Condominium from Aloft or KL Sentral, it was only 500 m way.
When arrived in the guard house, have a chat with the guard there. Below are the information he is given to me.
Number of Block = 3 block (Block A,Block B & Block C)
Each block has 17 floors. The rental for a full unit range from RM2800 – RM3000.
If for room rental, it will be breakdown as below:
Master room =RM1100 (With bathroom attached)
2nd room = RM900
Smallest Room = RM650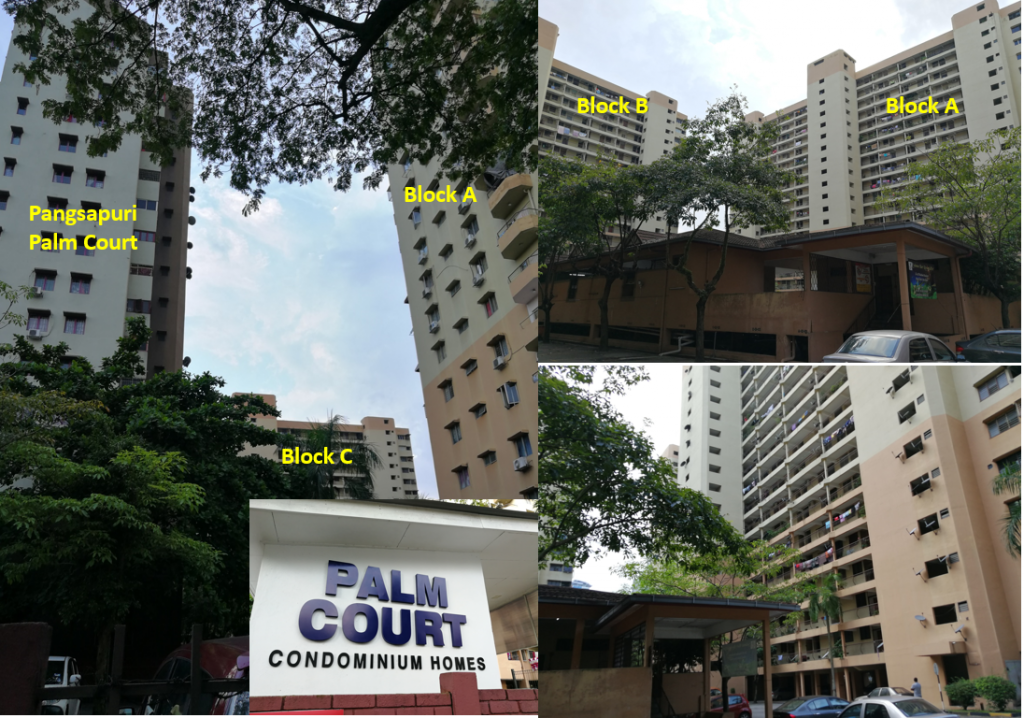 The Lead guard told me he has a unit to rent and ask me if I would like to view it. He lead me the way to the Block C level 17 (Top floor).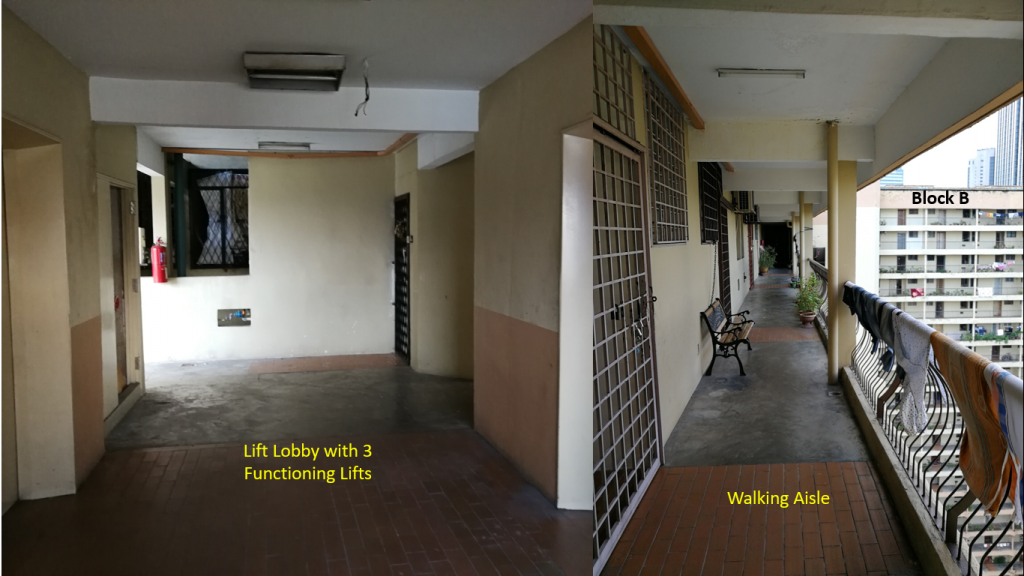 Upon entering the unit, I understand why my mentor said that the house condition is not an ideal one. The condition really bad, it is similar to the low cost flat condition in Penang. However, the price is real good.
Closer look at the facilities when on my way out.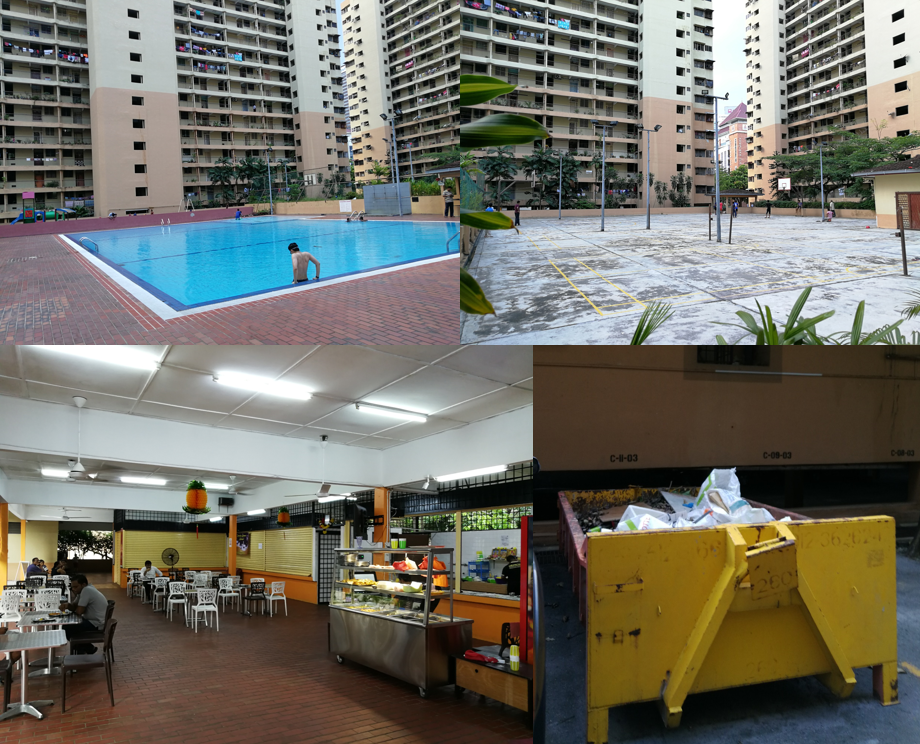 Other information about the Palm Court Condominium is as below:
Palm Court Condominium is a development located along Jalan Berhala in the bustling district of Brickfields, Kuala Lumpur. The apartments measure between a compact 950 sq ft and a spacious 1,050 sq ft in size. There are 2 bedrooms and 1 bathroom in each unit.
Facilities at the apartment include a gymnasium, covered parking bays, a business centre and a barbeque area. For the convenience of residents, there is also a mini-market and salon in the premises. The apartment is also equipped with 24-hour security surveillance.
With its strategic location in the heart of metropolitan Kuala Lumpur, Palm Court has a host of conveniences at its feet. It is within walking distance to the famous Little India which boasts of a host of Indian restaurants, boutiques, curry houses, Audio Visual Centres, Indian Art Gallery, Indian superstores and schools. Other amenities in the area include banks, clinics, workshops, bakeries and cafés, among a host of other businesses.
The area also features a convergence of religious harmony with a variety of places of worship such as the Tamil Methodist Church, the Church of Our Lady of Fatima, the Buddist Maha Vihara Temple, the Arulmigu Sree Veera Hanuman Temple, Sri Sakthi Karpaga Vinayagar Temple and the Madrasatul Gouthiyyah surau – which is why Brickfields is tagged as the "Divine Location". Some of these structures are over 100 years old and ooze with tradition and cultural heritage.
Aside from that, Palm Court is also within walking distance to KL Sentral's upcoming mall, the KL Sentral LRT station and the Tun Sambanthan monorail station. It is also walking distance to the Rapid KL and Metrobus bus stand, making commuting a pleasant experience for residents of Brickfields.
Schools located in the vicinity include SMK La Salle Brickfields, SRK La Salle Brickfields, Sekolah Kebangsaan St Theresa's Brickfields, Sekolah Kebangsaan Brickfields 1 & 2, Sekolah Kebangsaan Perempuan Methodist Brickfields and SJKT Vivekenanda. The Global Indian International School is also a stone's throw away from Palm Court.
Places of interest around the area include Muzium Negara, Central Market's Cultural Centre, the Temple of Fine Arts, Sentral Exhibition Mall, the National Planetarium and the Islamic Arts Museum, which are within a few minutes' drive away from Palm Court. For a great shopping experience, there is Pavilion Kuala Lumpur, Suria KLCC, The Weld and Mid Valley Megamall – all connected via the LRT and monorail trains which are available at Brickfields.
Palm Court is well connected via a network of major road such as Jalan Tun Sambathan, Jalan Damansara, Jalan Istana, the Federal Highway, the SMART highway, the New Pantai Expressway and the Mahameru highway.