Do you encountered your bill suddenly go high? I was shocked when received my PBA bill amounted to RM218 in July 2016. Typical water bill is range from RM10 ~ RM15 for landed property.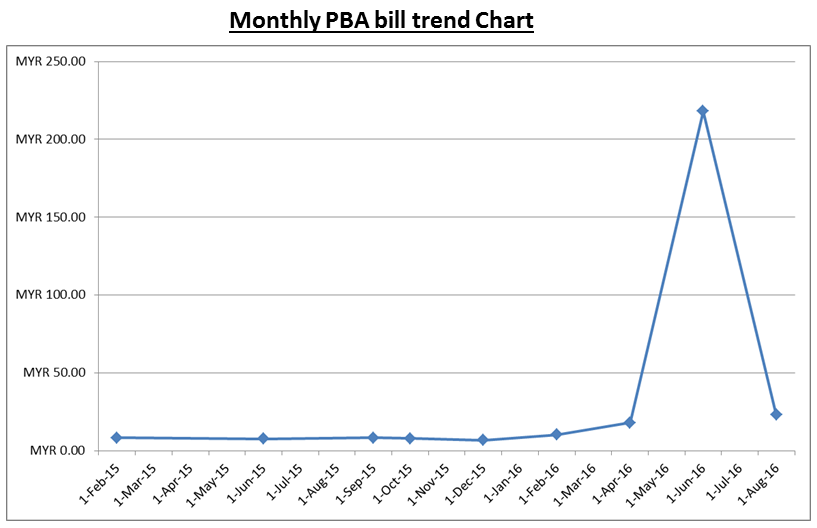 I checked through my house there is no leaking detected internally. I went to the PBA office to lodge complaints on the sudden increased in bill. I was told it could be the meter faulty or underground leaking.
PBA officer told me that if PBA technician come to check my meter and there will be a charge of RM5 (if not mistaken). At the same time, I engaged a plumber to check on the piping.
My plumber perform simple check and he mentioned to me that the grass in the garden is wet. High possibility the underground pipe is leaking.
My plumber dig down and found the leaking point. He fixed the leaking section. I observed that the water meter is no longer moved after the pipe is fixed.
After one month, the water bill back to normal. So I went back to the PBA office and gave them the old report number for follow up. In order to refund, PBA ask me to produce the receipt from the plumber.
The PBA give me the discount as follow:
Initial Bill Charged = RM218.00
Discount                   = RM132.00
At the end still have to pay RM86. I do not know what is the logic of the amount discounted.