In my previous article, I was sharing my experience in filing LAD claim at Putrajaya. I learnt from the previous experience, I do not required to travel down to Putrajaya just to file or to attend the hearing. I could do it just at below address:
Aras 7, Zon B, Wisma Persekutuan,
Jalan Bertam, 13200 Kepala Batas, Seberang Prai Utara,
Pulau Pinang.
It is located just 28km from Autocity, Juru. I departed yesterday morning at 7.30am and reached at 8.30am. This is my first trip to Bertam and i do need guidance from the Waze technology. When reached there, there is a huge car park in front of the Wisma Persekutuan. I was told that, the visitors to the Hospital also park in this huge car park. The car park is free of charge.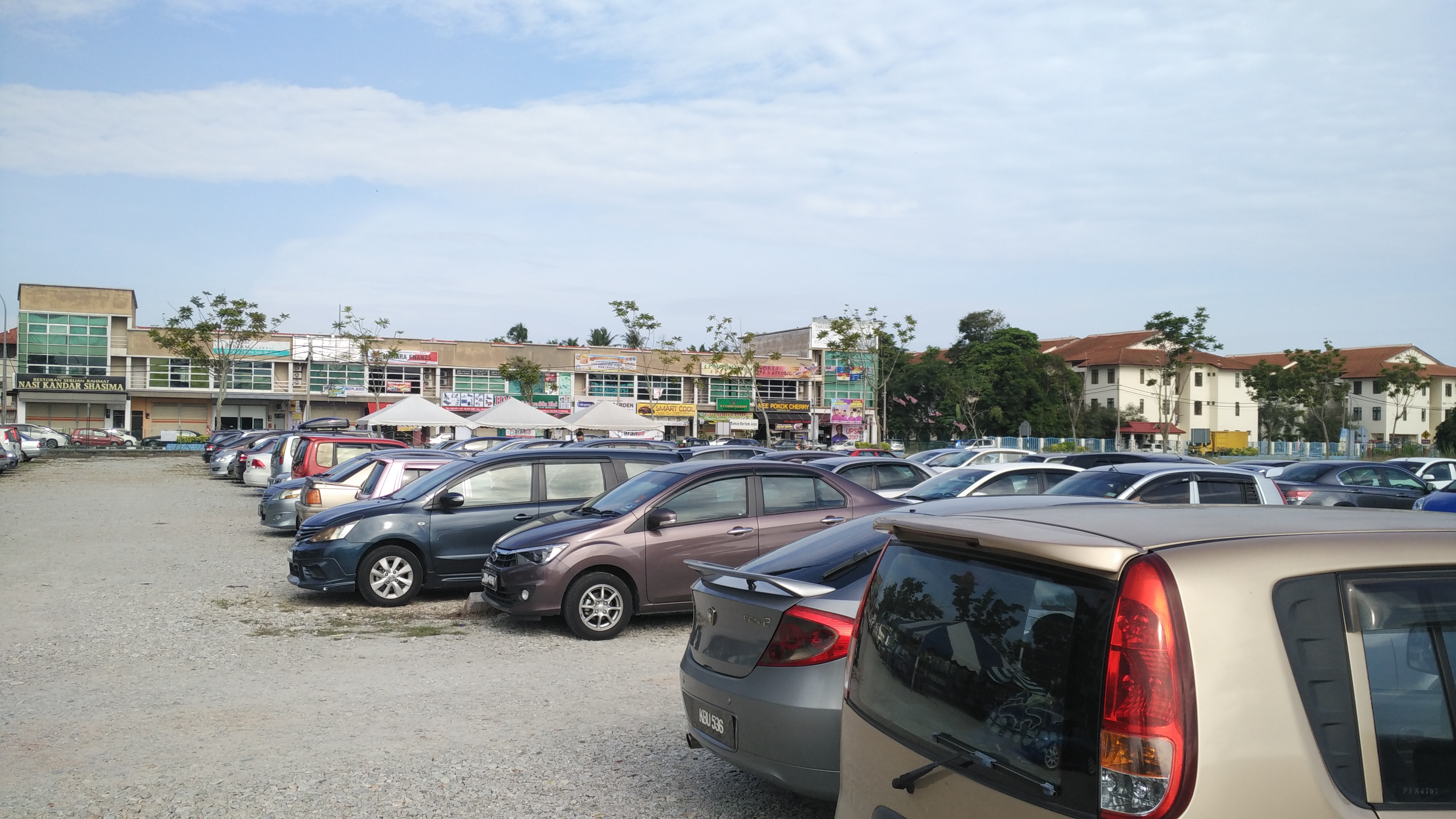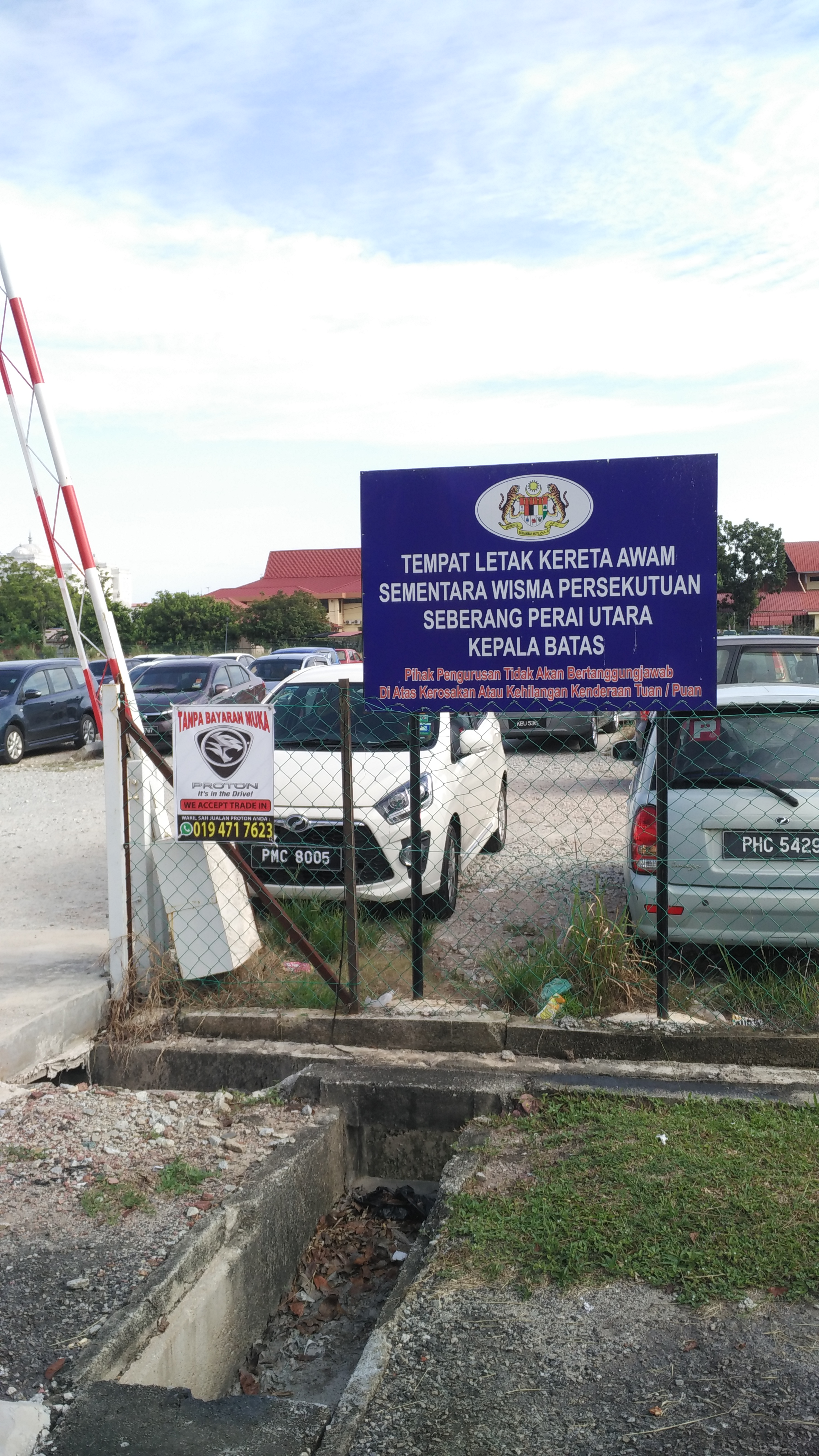 Wisma Persekutuan just located in front of the car park.
When enter to the building, there is no signboard mentioned which Level is the Tribunal Perumahan located. However, there is a listing posted in the lift as shown below:
From the list,on item 22, Pejabat Tribunal Perumahan Pengurusan Strata Zon Utara, Penang is located at Level 7.
The door is wide open when I arrived at Level 7.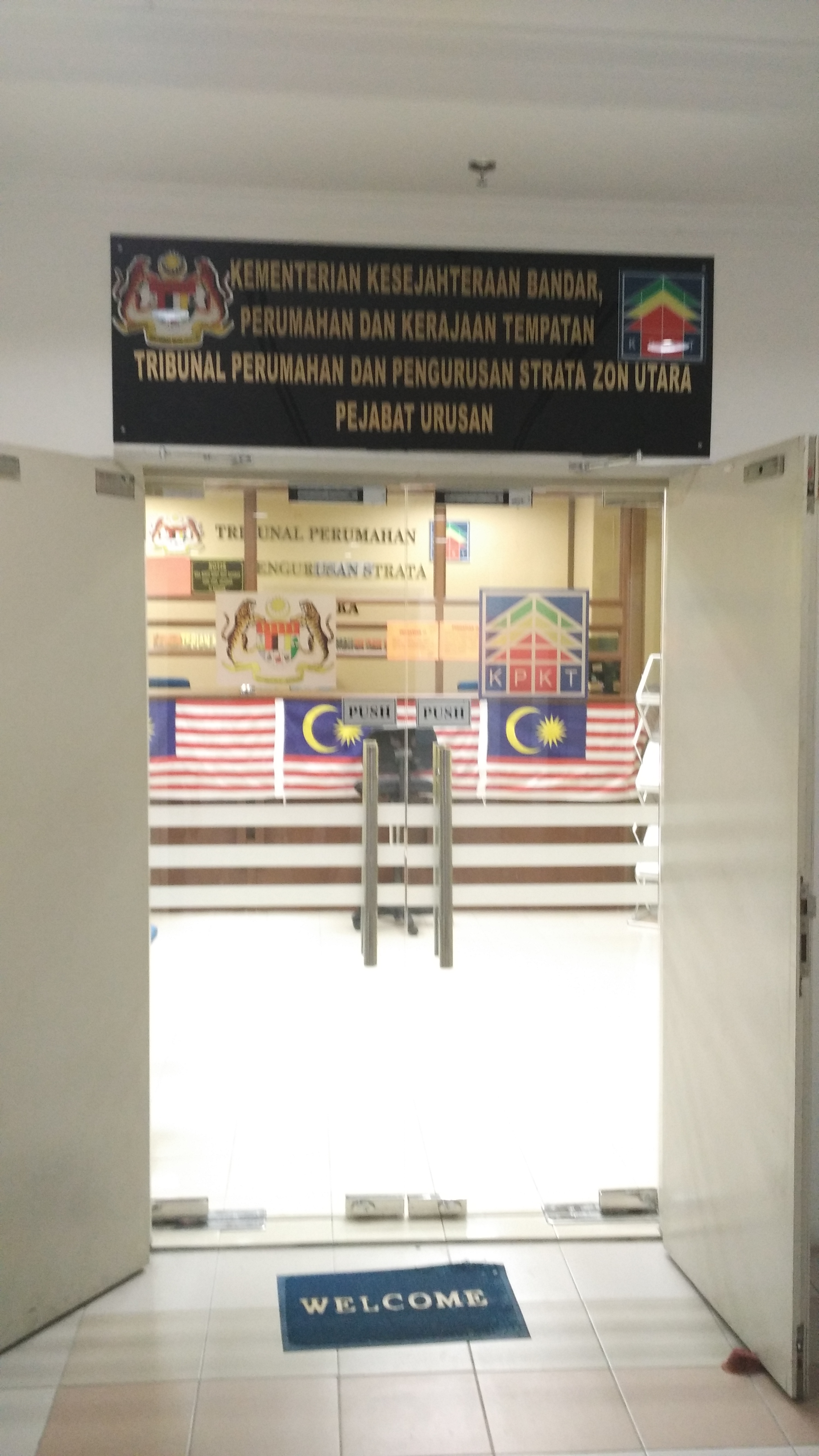 There are two ready counters ready to serve the public.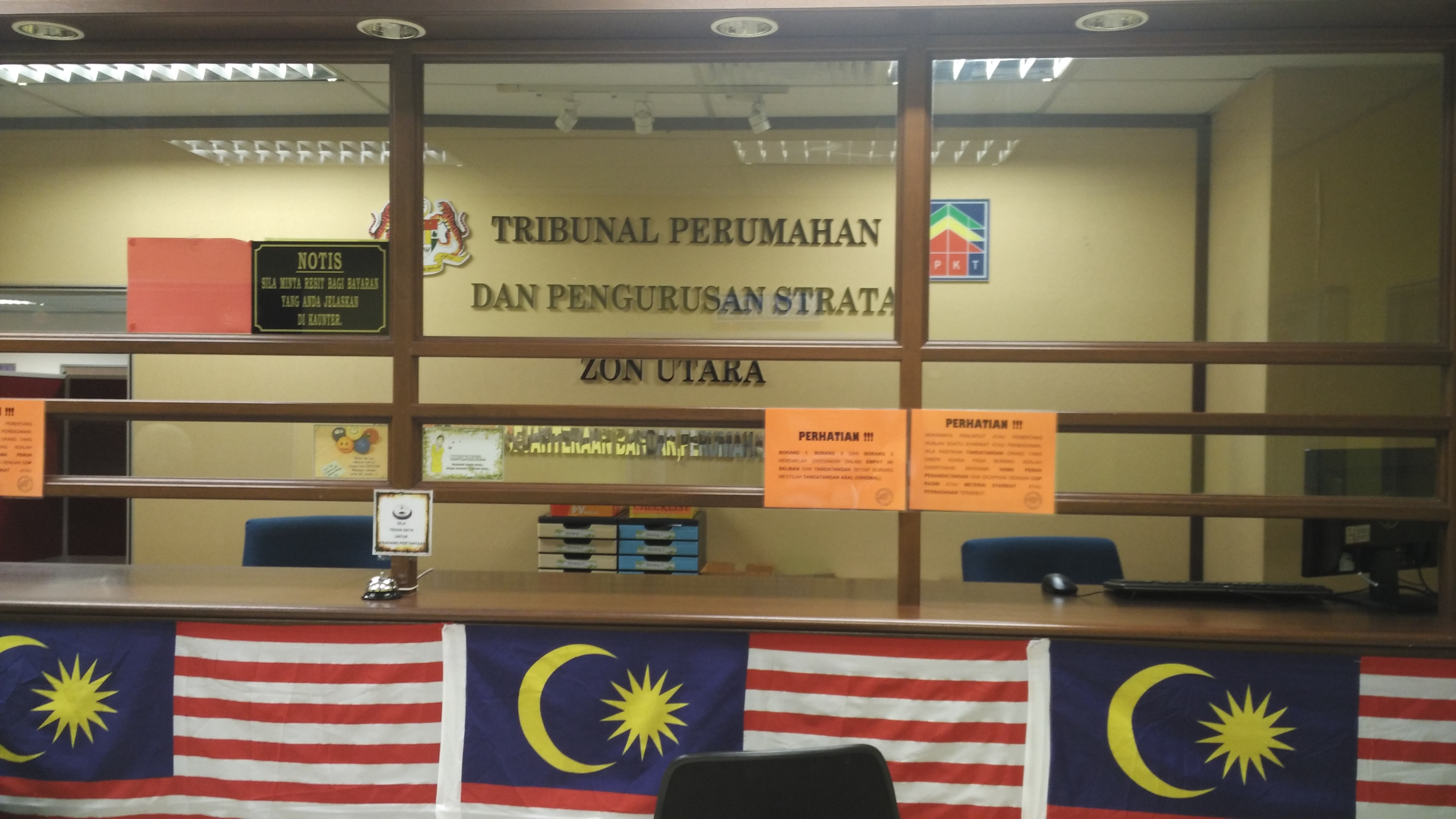 There are several chairs cater for more visitors to wait for their turn.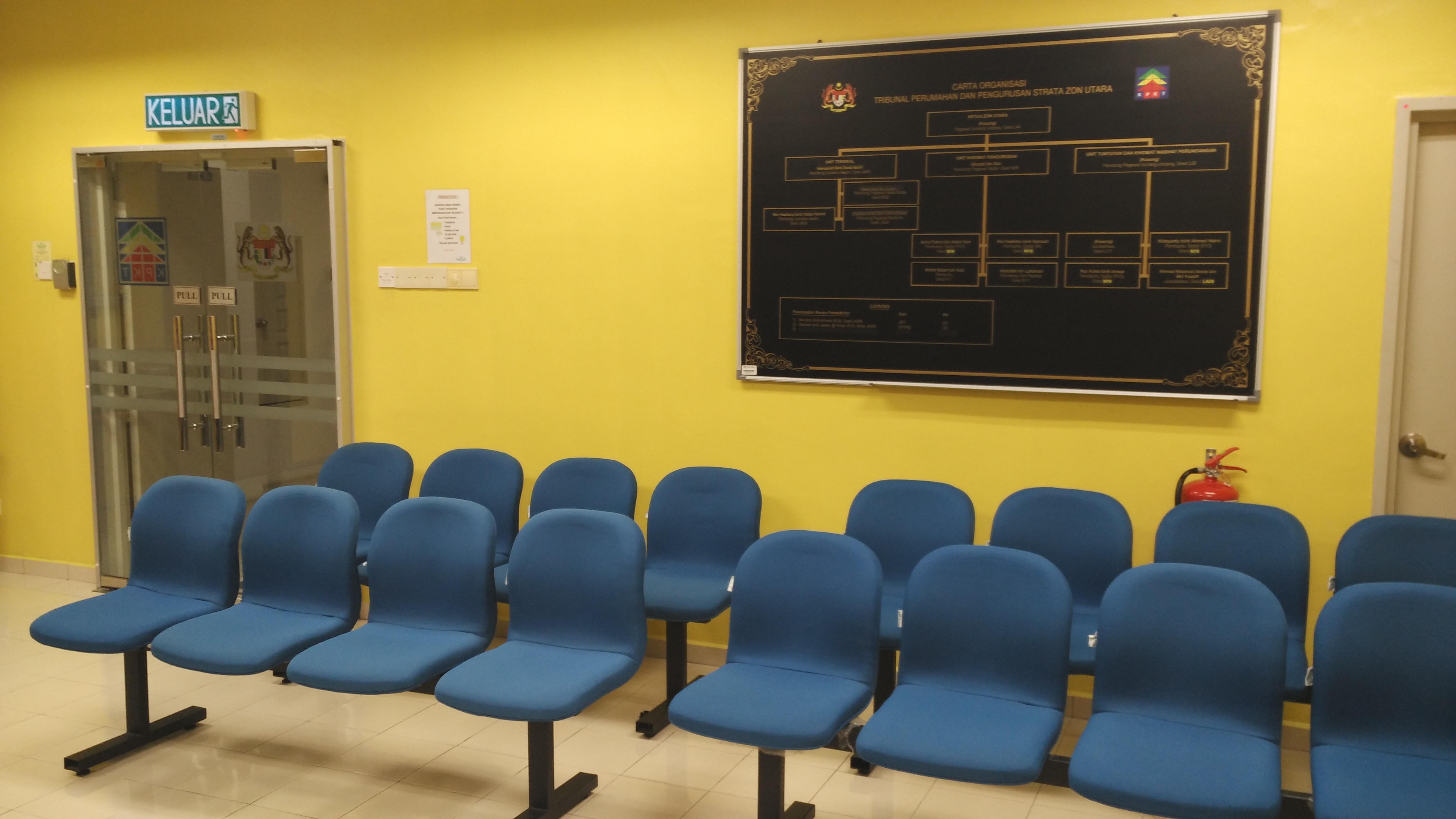 Let's start with details the purpose of my this visit to Tribunal Perumahan. I bought this project at Selangor near Seri Kembangan. I made a booking to buy this Project G on 3 Aug 2013. The Sales and Purchased agreement only signed 1 month later which is on 3 Sept 2013. The purchased price is RM300,000. The project only completed in 2017 and obtained Vacant Possession on 30 Jun 2017.
Purchased Price = RM300 000
SPA Date : 3 Sept 2013
VP Date : 30 Jun 2017
No of days delayed based on booking date = 332 days
LAD on the Unit = RM300000 x 332/365 x 10%
= RM 27,287.67
LAD on the Common facility = RM300000 x 332/365 x 10% x 20%
= RM 5457.53
Total LAD Claims = RM 32,745.51
The fees for filing also only RM10. The officer is very kind and friendly. He explain can file for defect in technical too if needed. He also mentioned that a lot of home purchaser did not exercise their right accordingly. The public still lack of awareness on this area.
The only lacking to file it at Bertam is not able to know when is the hearing date. The hearing date is fixed from Putrajaya office. I will only be notified 14 days before the hearing day. I was told that the President will be from Putrajaya office. They will try to gather as much cases as possible so that the trip will be more fruitful for the President.
Other than that, everything other things are very similar from Putrajaya Office.