Prominence Condominium at Bandar Perda become my weekend frequent visited place for its swimming pool. My both sons enjoy very much on its infinity pool. It could be due to low vacancy rate at the moment, the pool usage is still low and can play with it freely without disturbing others.
Below is the swimming pool located at Level 5.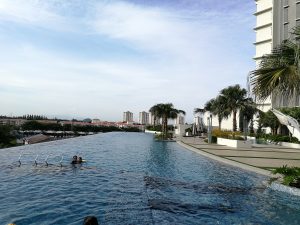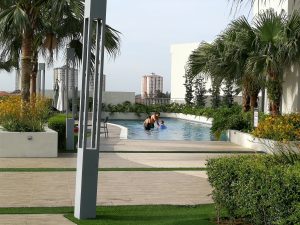 The children playground and BBQ Pit also located on the Level 5.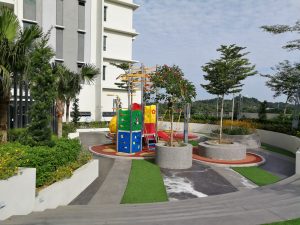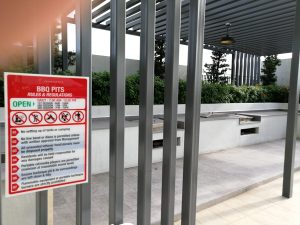 There are total of 6 Community rooms available for residence for any functions.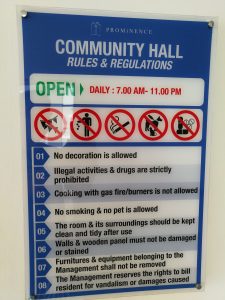 For those golf lover, there are 1 hole golf course for practicing purposes.
There is a big hall for basketball and badminton in Level 5 as well. The booking need to make through the admin office so that the guard will open the access door.
There are Karaoke room and Gymroom located on the Level 26 (the link bridge level). I will make a booking one day for the Karaoke room. The rate is RM20 per hour for room rental only.
All in all, Prominence Condominium is a great place and quite place to stay. Its facilities is definitely up to the million dollar facilities.