Atlantis Melaka located at Kota Laksamana enclave with spectacular 360 degree orientation view of Straits of Malacca & Heritage City of Malacca. within few minutes drive to Jonker Street, Mahkota Parade and City
Centre.
Facilities podium (approximately 3 acres) complete with resort style facilities :
Jacuzzi, Swimming pool (75m) sauna and changing
rooms, multi-purpose hall, viewing gallery and
breeze way, gymnasium, kids pool, BBQ Park,
children's playground and sky garden
Look at the photo taken at night in the early of the 2018.
After Several month of renovation, finally is almost done. Just need to put in some loose items such as decorative stuff.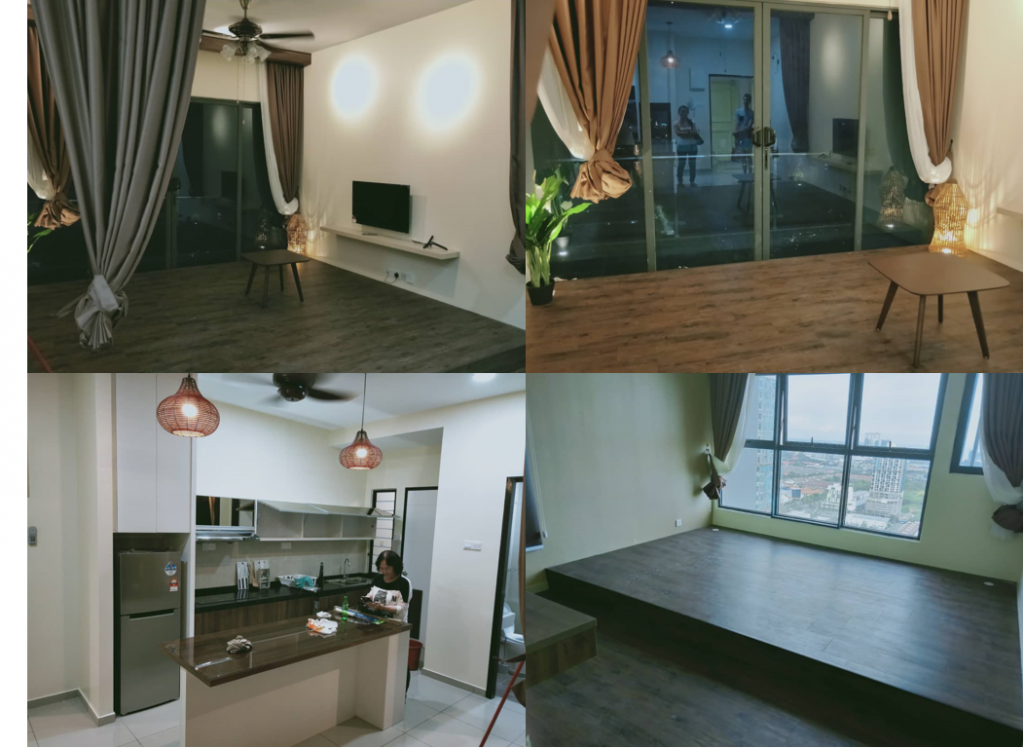 Surprisingly, the VP is November 2017, the occupancy rate is very high after 10 months. Look at the crowd at the swimming pool below taken 15 Sept 2018.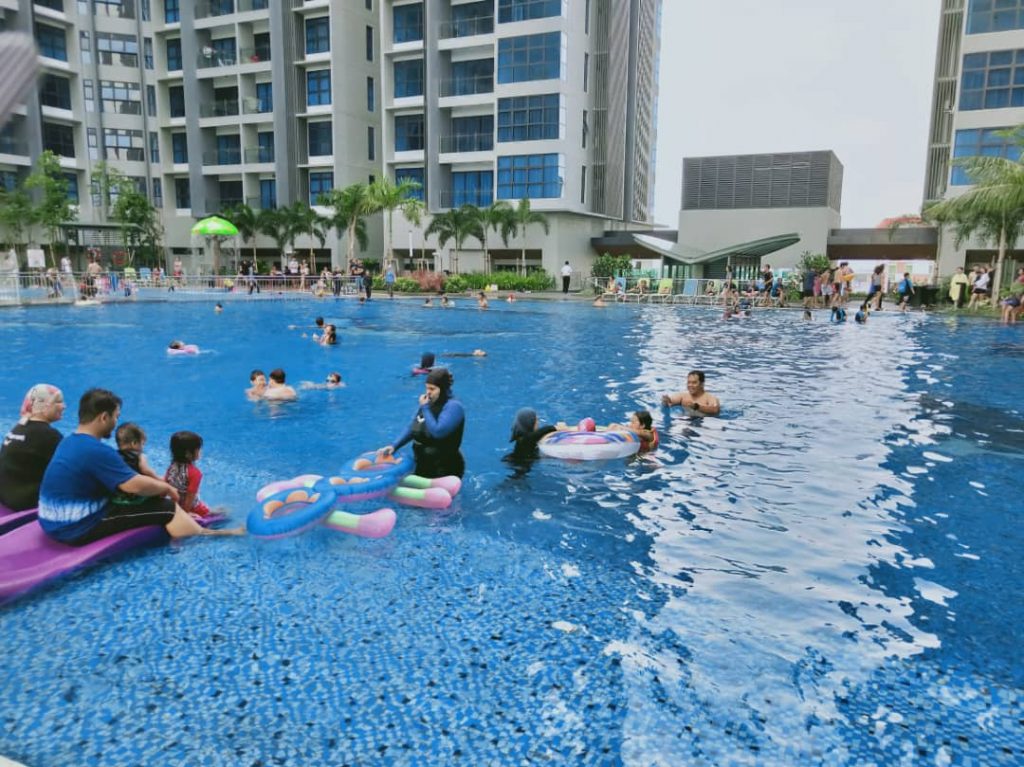 SOme of the expense for setting up the unit for Atlantis
Part 1: loose electrical and furniture item , fitting
1)queen size mattress- rm750
2) foldable single size mattress 3 plus cover-rm252
3)microwave, kettle ,ceiling fan,washing machine,iron- rm1365
4) garden set and stool-rm690
5) rattan decorative lamp-Rm69
6) wooden clothes hanger-rm69
7)side table -rm160
8) coffee table-rm250
9) stainless steel towel hanger at bathroom-rm100
10) magic holder for yard-rm24.8
11) water filter-rm197
12) labour to install ceiling fan, tower hanger, magic holder, stainless steel clothes hanger at yard-rm150
Total=RM 3561.80
Part 2: laundry set
1) 16 towel @rm13.5per PCs -rm216
2) 10 pillow case @rm35 per PCs -rm350
3) 20 pillow case cover @rm8.5 PCs -rm170
4) 4 floor mat @ RM 9.5/pcs-rm38
5) 2 queen size bedsheets @ rm38per pcs- rm76
6)queen size comforter cover 2 set @ RM 55 ⁄ pcs- rm110
7) 6 single size bed sheets @rm38 per pcs-RM 228
8) queen size comforter-rm101
9) 3 single size comforter @ rm55 per pcs- rm165
10) queen size protector-rm39
Total = RM 1493
Part 3:Decorative item, plants, dining set, cutlery, pan, cleaning tools, rubbish bin, door clothe hanger , iron board, shoe rack, dressing chair
Ikea – rm1308.5
DIY-rm242.25
Homepro @ kaison-rm438.8
SSF-rm186.8
Tesco-rm90.51
Total= rm2266.86
Total = rm7321.66