KUALA LUMPUR: The Kuala Lumpur terminal of the Singapore Malaysia heigh speed rail, which will feature what has been billed as the world's largest underground city, will serve as "a glittering gem" on the ambitious China Pan Asia rail network, a China Rail Group official said.
In an interview with Channel NewsAsia documentary The Maritime Silk Road, the consortium developing the Bandar Malaysia site revealed more details and artists' impressions of plans for the new transport hub.
They include a shopping mall, canals inspired by the likes of the Marina Bay Sands, indoor theme parks, cultural villages, indoor gardens, a financial centre, and the US$2-billion regional headquarters of the China Railway Group. The episode airs Tuesday (Oct 25) at 8pm,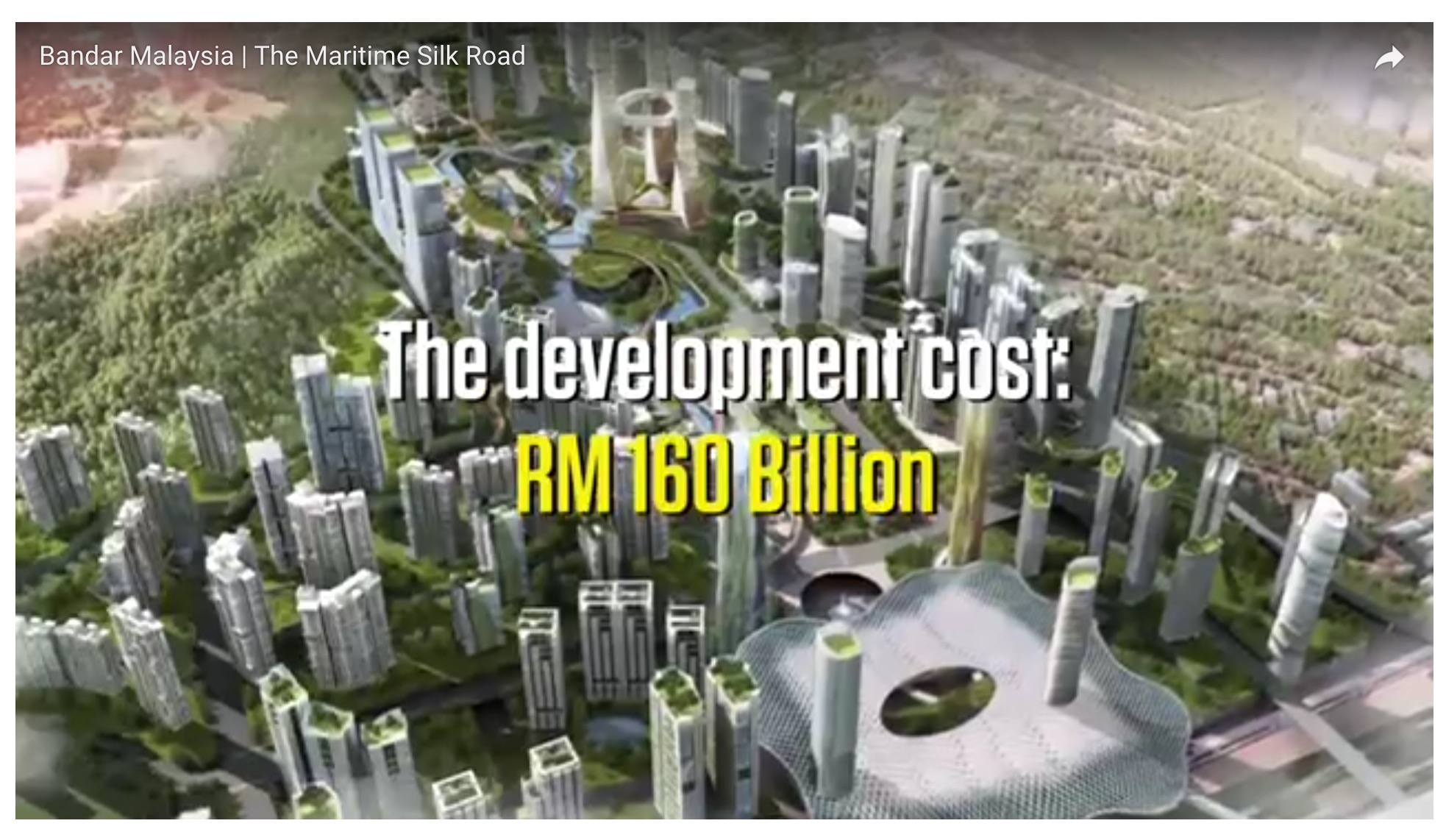 The China Railway Group building at Bandar Malaysia (Artist's impression: IWH)
Mr Cai Zemin, general manager for China Railway's Malaysia office, said: "Bandar Malaysia will be a glittering gem on China's rail corridor. China's rail corridor will link Southeast Asia with East Asia, West Asia and South Asia."
State-owned China Railway and Iskandar Waterfront Holdings (IWH) make up the consortium that bought over 60 per cent of the Bandar Malaysia land parcel formerly owned by troubled state investor 1Malaysia Development Berhad.
WATCH: The new KL terminal and its place in China's new Silk road
Bandar Malaysia – which will be KL's new integrated transport hub featuring bus and other rail links – is expected to have a gross development value of RM160 billion, and will be completed over the next 20 years, said IWH chairman Lim Kang Hoo.
The consortium has sent teams to Montreal to study how the Canadians built an underground city that is used by more than half a million citizens every day during winter.
ADVANTAGES FOR ASEAN
China Railway has said it is in discussions with the Thai government to build a high speed rail connecting Bandar Malaysia to Bangkok.
From Bangkok, the plan is for the track to connect to Laos, then to Kunming in China, as well as westward to Yangon and eastward to the capitals of Vietnam and Cambodia.
Serving as the regional centre for this China Pan Asia rail masterplan – which is part of China's grand plan to link up 65 countries in a modern-day Silk Road – will be Bandar Malaysia.
Malaysia's Second Minister for International Trade and Industry Ong Ka Chuan told Channel NewsAsia: "If ASEAN countries can work together under China's New Silk Road policy, and we can link up our rail and port infrastructure with China, there are a lot of advantages."
CHINA'S EDGE IN HSR TENDER?
The Singapore Malaysia high speed rail will link the city-state and Kuala Lumpur in 90 minutes at an expected cost of S$15 billion. Several countries have expressed interest in the tender to build the 350km line, including South Korea, Japan and China, which has made recent massive investments in Malaysia.
China has "some advantage" in securing the deal, said Mr Ibrahim Suffian, Director of the Merdeka Center for Opinion Research, because of the ties built between Chinese investors and Malaysian government agencies.
"Other countries such as Japan may have the technology. But in Malaysia, it is more than the technology – the government will look at the relationship between the two countries," he said.
Last month, it was announced that Singapore and Japan – which are marking 50 years of diplomatic ties – would set up a high-level committee to explore cooperation in transport and infrastructure, including the high speed rail project. Japan is banking on its safety record and quality to clinch the rail project.
The underground city at Bandar Malaysia. (Artist's impression: IWH)
Meanwhile, China and Malaysia have an extensive rail partnership. In August 2015, China opened its first overseas "railway factory" in Malaysia in the town of Batu Gajah. The huge facility manufactures trains for KL's light rapid transit network.
While Bandar Malaysia and the high speed rail are two different projects managed by separate entities of the federal government, some analysts have noted that being involved in developing the hub could allow an entity to average down the cost of the building the rail.
source : http://www.channelnewsasia.com/news/asiapacific/world-s-largest-underground-city-at-kl-terminal-to-be-gem-on/3232964.html