My friends and me booked Arte S in Penang in Sept 2014. After long wait, finally can arranged for key collections on 19 May 2018. The appointment is schedule at 9.30am at the management office. I arrived at 9.20am at the guard house.
After telling him that I am here for key collections, he asked me to park the car at the lobby. At the management office there is one owner is in the progress of key handover process. After waited for 10 mins, is my turn. The person in charged handed me the package as below.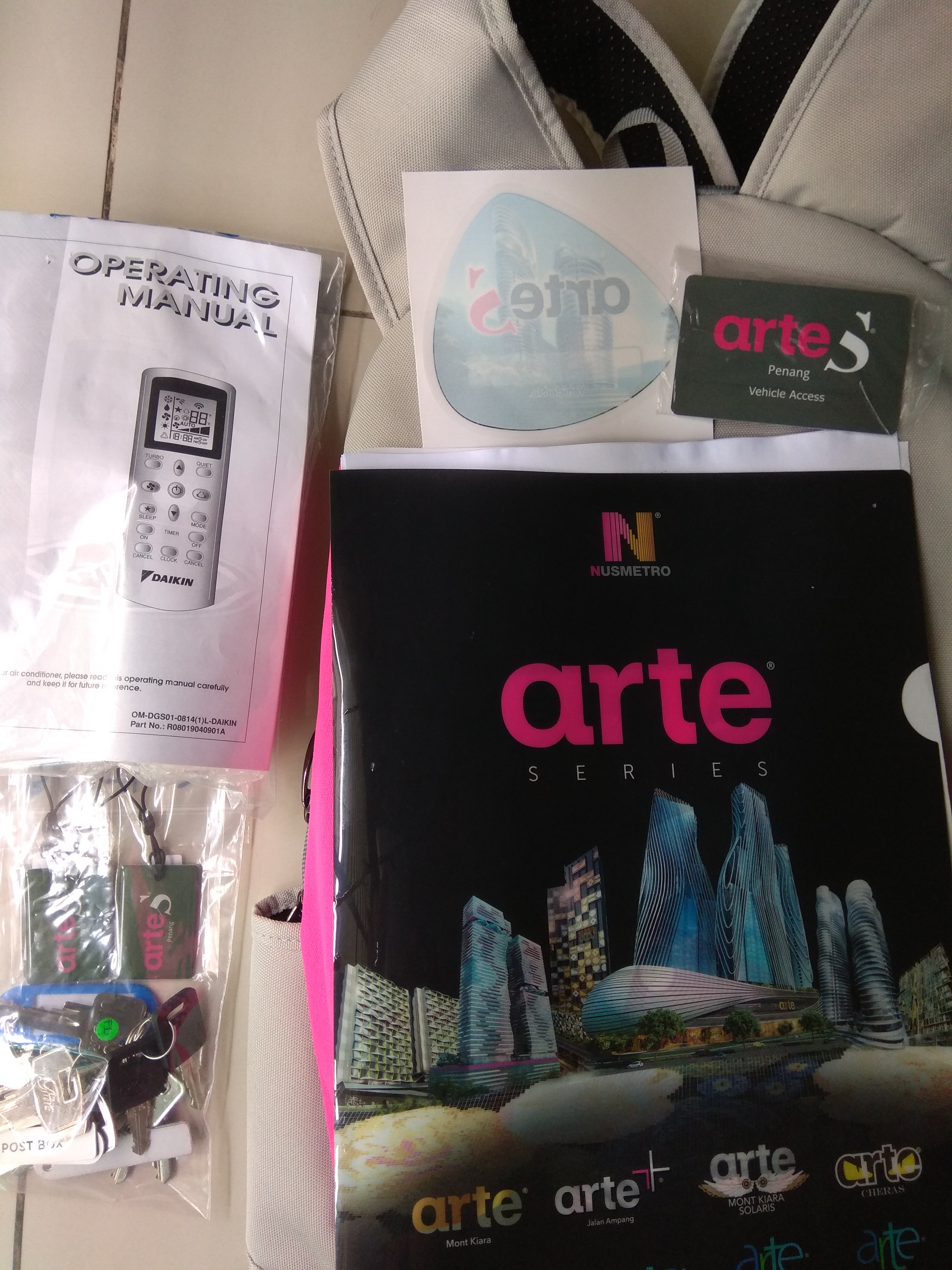 It includes the following:
2 airconds remote control
12 pieces of keys
1 car sticker
1 car access card
3 access key
Defect form, PBA form, Renovation Form, Authorization form, Insurance, handbook etc
We are lucky enough because our block was the 1st to be ready for keys collection. The earlier you collect your key, the faster to fix the the defect and renovation can start early. In order for the rectification to be done fast, it's better to submit your defects form just before the next block collect their key. If not you can wait up to months just for the defects to be done, especially when more and more units are ready by then.
We spent about 15 mins in the office after signing of the key collection documents. Then the person in charge showing us around to our units.
Swimming and gym facility at Level 6.
Hanging Jacuzzi at Level 41
Lounge also at Level 41
After oriented us on the facility floor, the person in charge direct us to our unit. Few photo showing the units as below: