After many years of waiting of Arte S, finally it has obtained its vacant possession. Many of us aware that, purchasing a house is a long and expensive process which needs a lot of knowledge. Upon receiving the keys to the unit, checking for defects is a vital process which is commonly overlooked by many. This is mainly caused by the lack of awareness, as only few know that the defects will be rectified by the developer itself upon filing a 'Defect Rectification Form'.
What should I prepared for defect checking?
Before you start to go to your unit for defect checking, you should first prepare a few items that will come in handy, below will be some guideline
Marker pen
Pen
Masking tape or labeling sticker
Stool
Digital camera to take photo
Defect List from provided by the developer
Floor plan provided by developer, if not, you have to make a copy of yourself (from SNP)
After preparing the above list and bring to the unit and start to do the defect inspection.
How to perform defect inspection?
Step 1: Look at each wall for crack, flatness, paint eveness, place the masking tape or labeling sticker and put down the number for it
Step 2: Check for each windows, doors, wall skirting, switches for any defect, placed the masking tape or the labeling sticker and number it accordingly
Step 3: Write down each of the defect number into the defect list form as shown below
Step 4: You may also need to labelled the defect on the floor plan for developer to refer to, below is the example.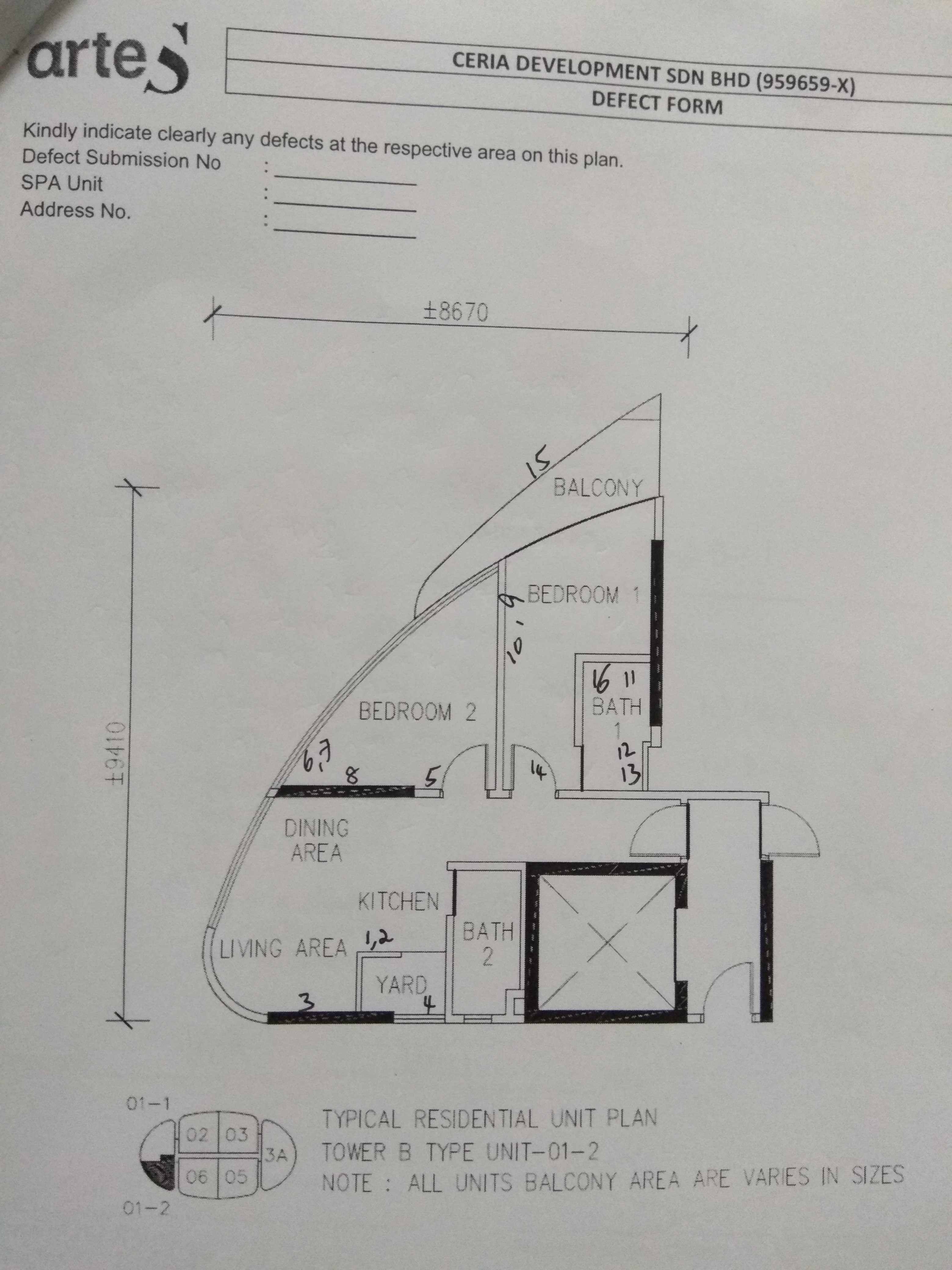 Step 5: Submit the form to the developer office and follow up with the building supervisor from time to time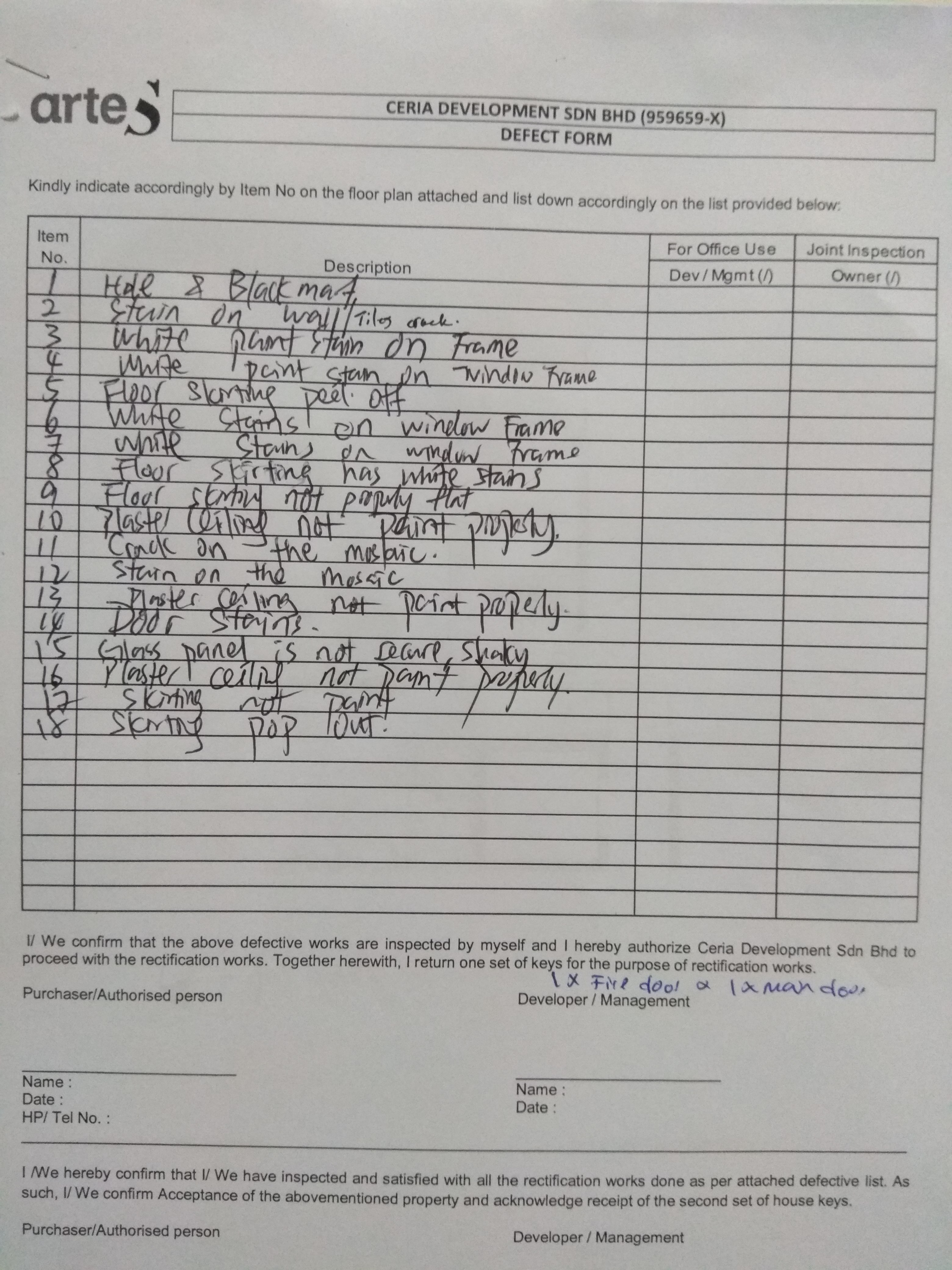 Observation:
Overall the quality of the Arte S, Penang is quite good. From the defect, basically just the cosmetic defect can be rectified easily.