The BRT Sunway Line stations are Sunway-Setia Jaya (integrated with Setia Jaya KTM), Mentari, Sunway Lagoon, SunMed (Sunway Medical Centre), Sun U-Monash (Sunway University-Monash), South Quay (The Summit, Mydin, SEGi College) and USJ 7.
The BRT Sunway Line (BRT) project is one and first of its kind in Malaysia, launched on June 9, 2012. The BRT Sunway Line is a public-private partnership project between Prasarana and Sunway Group to provide a better and integrated transit service for the residents of Bandar Sunway and USJ.
Seven stations being built to improve accessibility in Setia Jaya, Mentari Business Park, Sunway Lagoon, Sunway Medical Centre, Monash University Malaysia and USJ7. Of the seven listed stops, the Sunway University-Monash station (or Station 5 on the route) will feature a Park 'n' Ride facility – users will be charged a flat rate of RM4.
The service was launched on 1 June 2015. Rides on the BRT are free for the first two months beginning 2 June 2015. The electric buses will be available every four minutes.
Operating hours for BRT Sunway Line will be from morning 6.00am till midnight 12.00am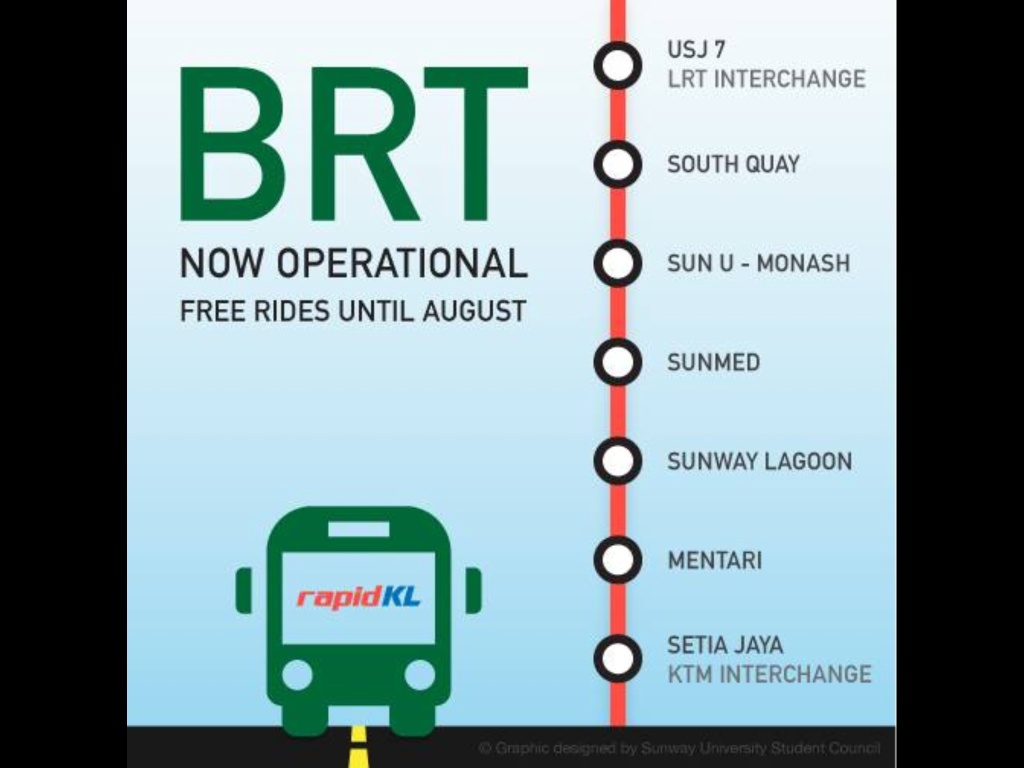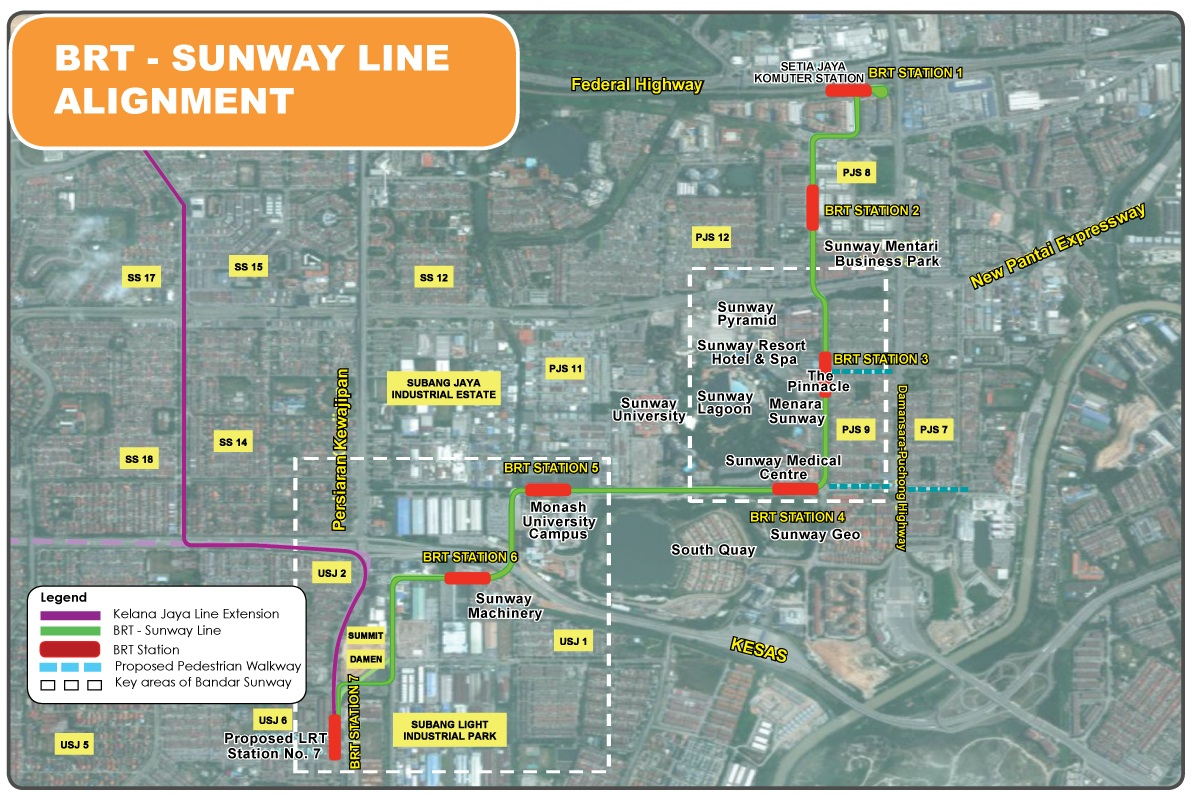 The 15 electric buses also offer WiFi service which will benefit the students around Sunway
The 5.4km, RM640 million Sunway BRT is forecast to carry 2,400 passengers per hour this year and 5,200 passengers an hour in 2035.
Travelling time around the BRT Sunway track is estimated to be 33 minutes, including stopping to pick up commuters at the stations, with four-minute intervals during peak hours and eight-minute waiting time during off-peak hours.
It integrates with two KTM stations at Setia Jaya and LRT extension at USJ7 station.
Prasarana Malaysia group managing director Azmi Abdul Aziz said commuters can park their cars at the Park n' Ride complex, which offers 1,153 parking bays and take the BRT bus en route to Kuala Lumpur via KTM trains.
"We are also offering 102 special bays for women drivers and 23 spots for the handicapped. The parking rate is RM4 per entry starting tomorrow.
"Later, if the commuters use our MyRapid card for BRT service, they will enjoy a flat rate of RM4 per day," said Azmi.
He added that the BRT bus fare rate will be determined by Land Public Transport Commission before the end of August.
theSun understands the next plan is to finalise details for the construction of KL-Klang BRT project, which is expected to take off by end-2016.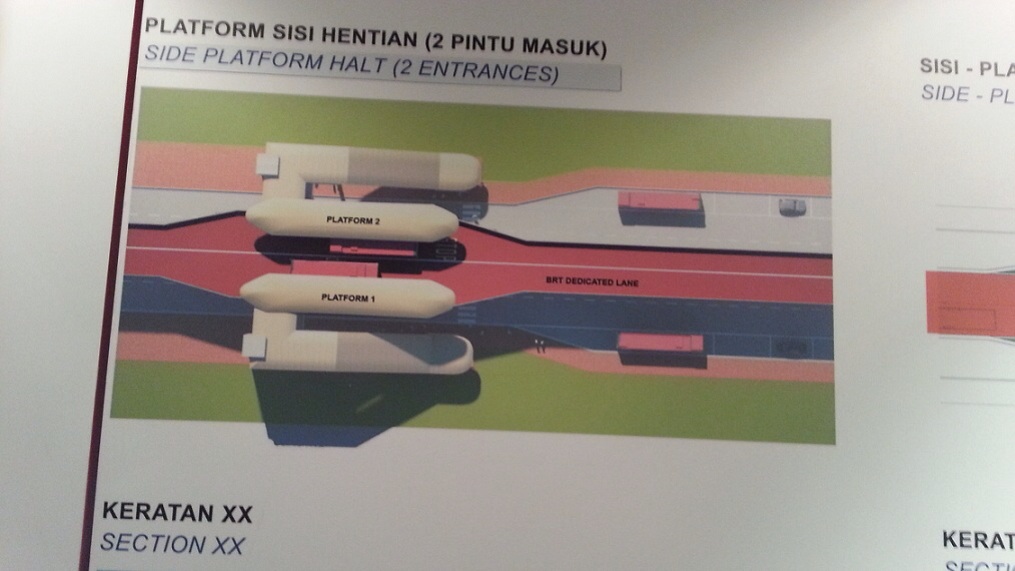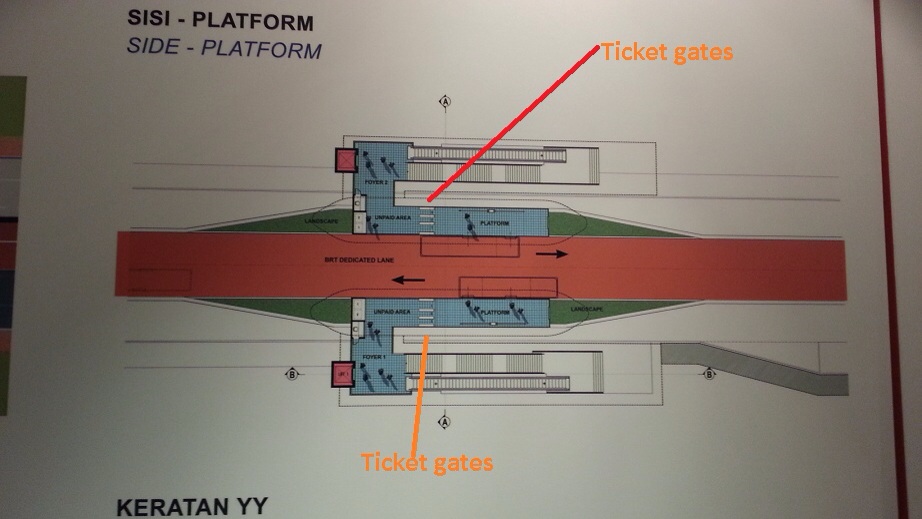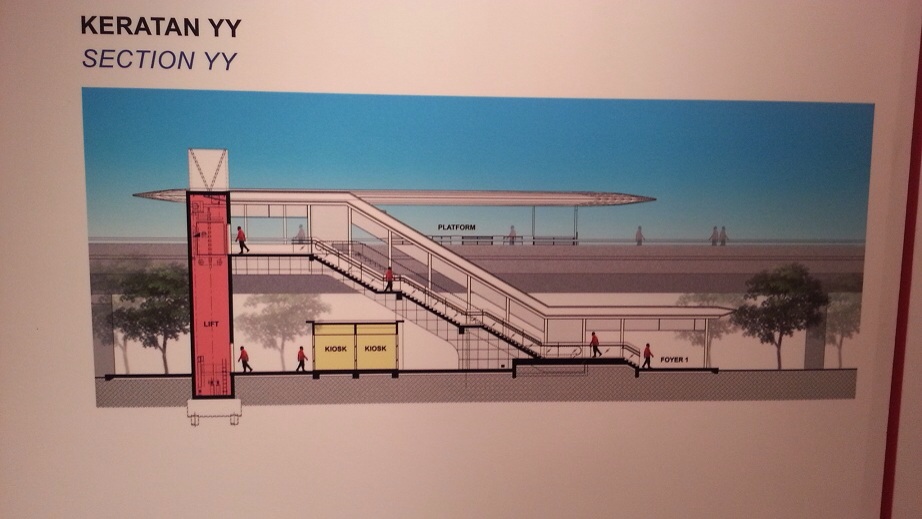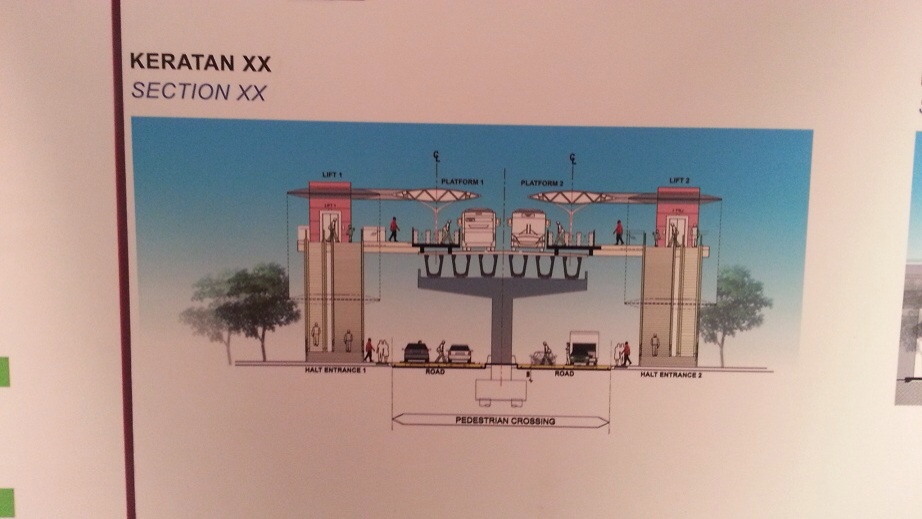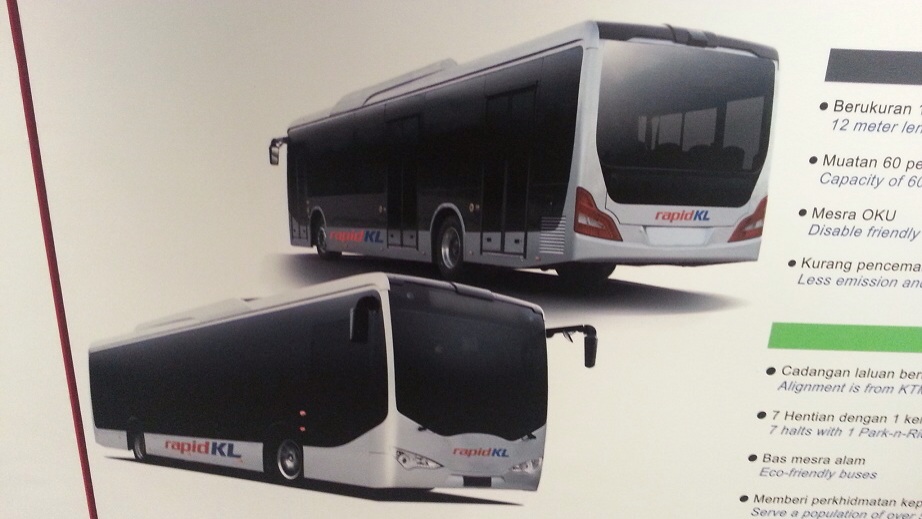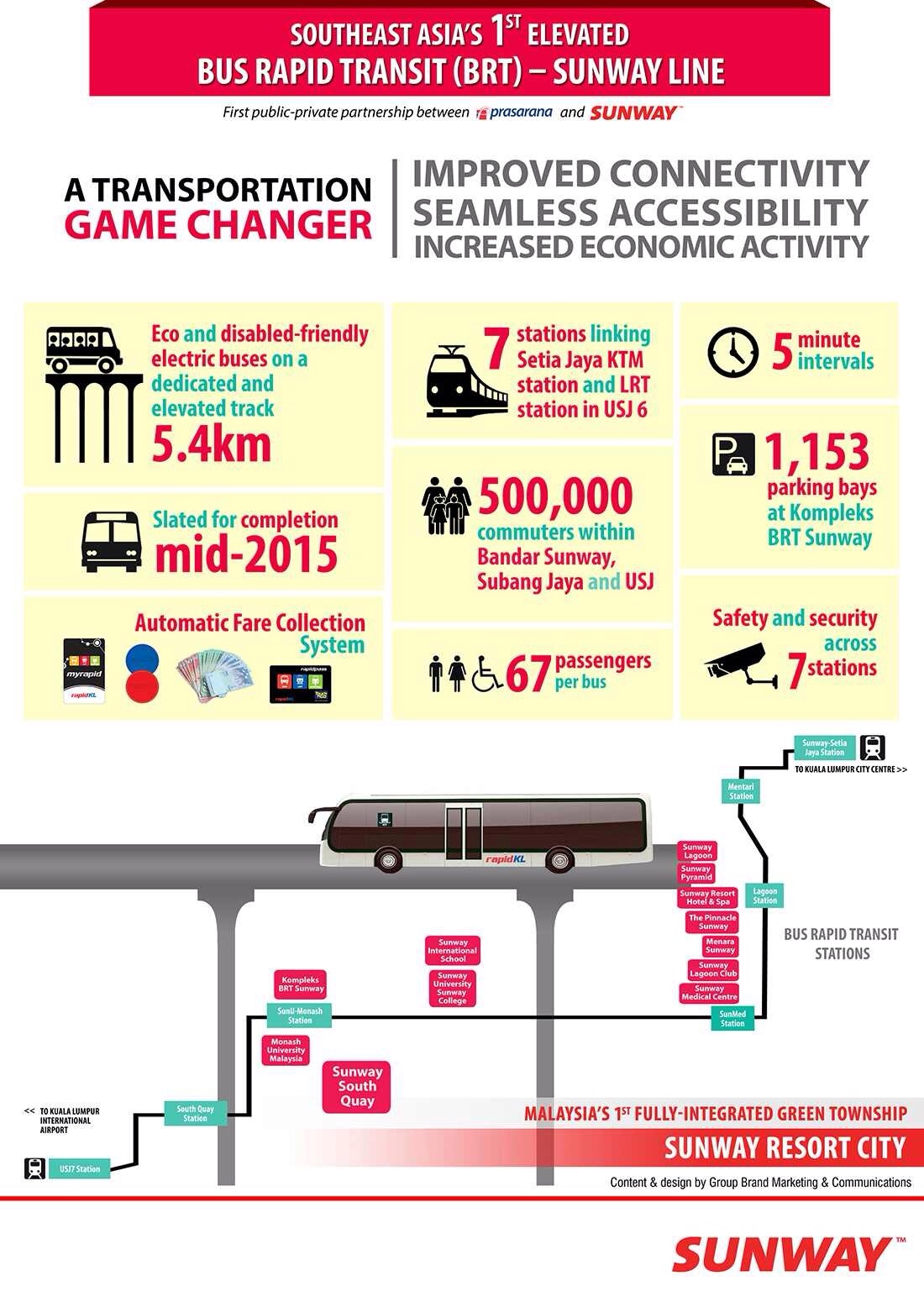 The dedicated elevated busway runs without traffic congestion from the KTM Setia Jaya Komuter station and ends at USJ 7, where the future Kelana Jaya Line extension station will be located. The bus will complement both line by providing the linkage to various forms of public transports. There will be 15 environmentally-friendly buses as they are electrical-powered and travel on a speed of 30 km and 40 km per hour on average. The electric buses will not have any gas emission and can operate for 12 hours before the next charging cycle with a range of 250 km or 23 trips per day.The bus are designed to look almost like trains.
The stations are built with a modern design, and include universal access facilities the disabled community such as tactiles for the blind, ramps as well as low ticket counters. Safety features at the stations are closed-circuit TV cameras as well as pedestrian bridges so that user can cross from one platform to the other without facing danger. SunU-Monash halt has park-and-ride facilities with a total of 1,153 car parking bays, which includes 102 special bays for lady drivers and 23 for the handicapped group, and another 121 bays for motorcycles.
According to Prasarana, the ridership for the entire line is forecasted to be at 2,400 riders per hour for 2015 and is expected to reach 5,200 people every hour in 2035.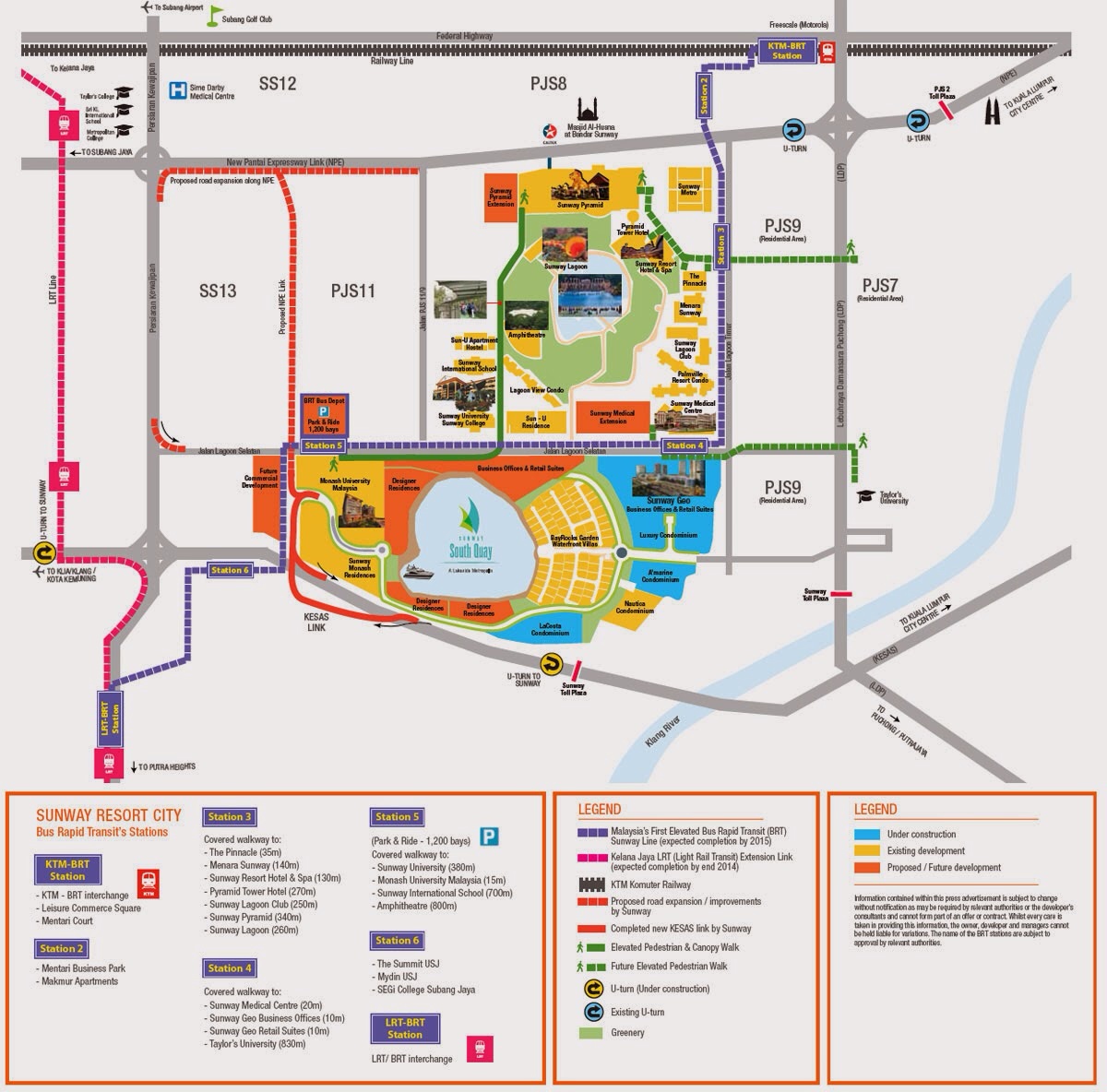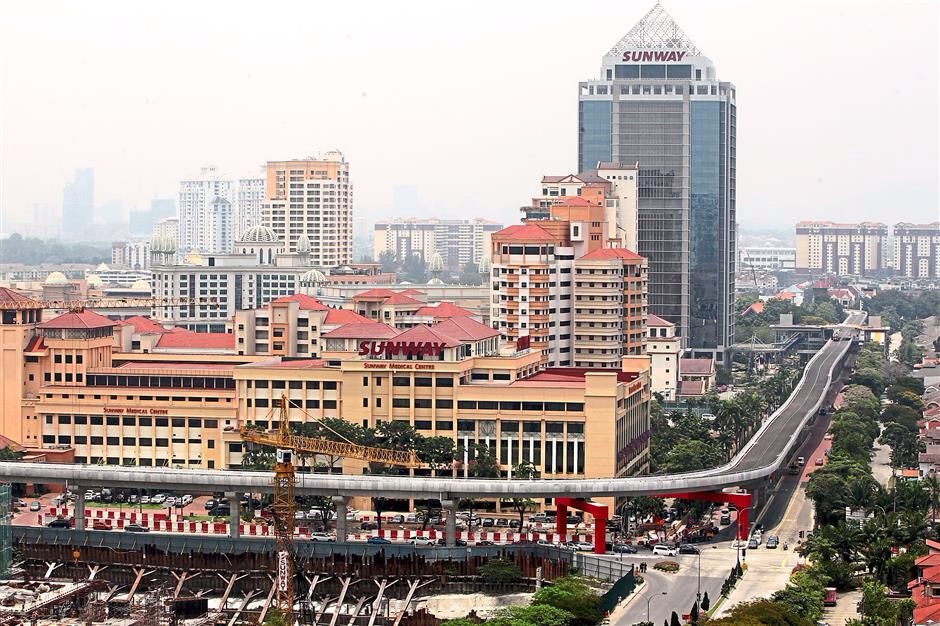 Residential properties that expected to be directly benefited from the BRT Sunway line due to its walkable distance to the BRT stations include:
1. Mentari Court
2. Damai, Kayangan, Makmur apartments
3. PKNS flats
4. PJS 9
5. Palmville Resort Condo
6. Lagoon View Condo, Sunway Monash Condo
7. Lagoon Perdana Apartment
8. Goodyear Court 1 & 2
9. Casa Subang Apartment