This is the very good opportunity if you would like to own a comfortable house of 800-1000sf, 3 bedrooms 2 bathroom apartment at RM300,000 only.
And the locations are in KL area, where some are even within vicinity of golden triangle and KLCC area!
If you are:
1. > 21 years old Malaysian citizen
2. Work or stay in KL > than 3 years
3. Household income < RM10,000 per month (if single < RM6,000 per month)
4. Do not own any house in KL
if you fulfill all the above 4 criteria, and you would like to own a house in KL, then please take action NOW!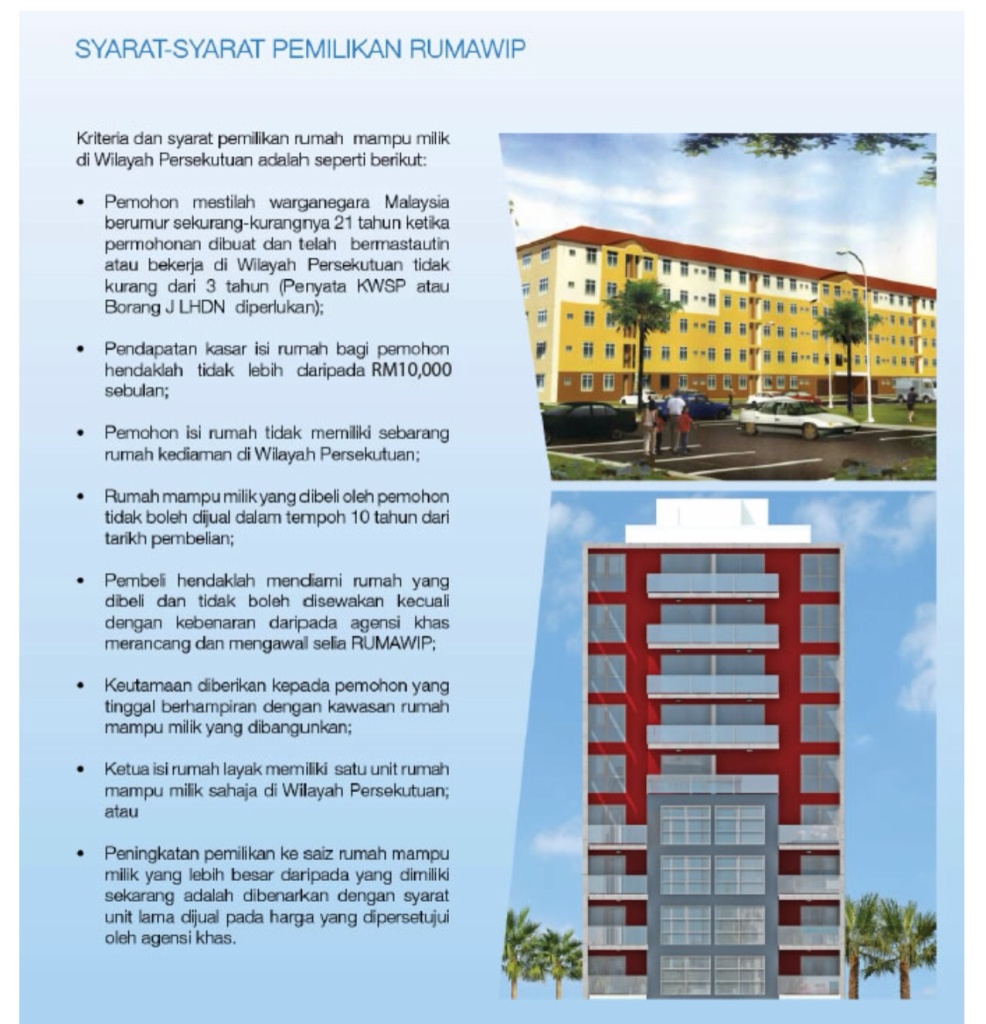 This is Rumah Mampu Milik Wilayah Persekutuan (RUMAWIP).
There are total of 80,000 unit of affordable house will be built in Wilayah Persekutuan upon 2020, in which 50,000 will be built in KL.
There were two project already open for registration this year:
August 2014 @ Residensi Padanmas
October 2014 @ Residensi Pandanmas 2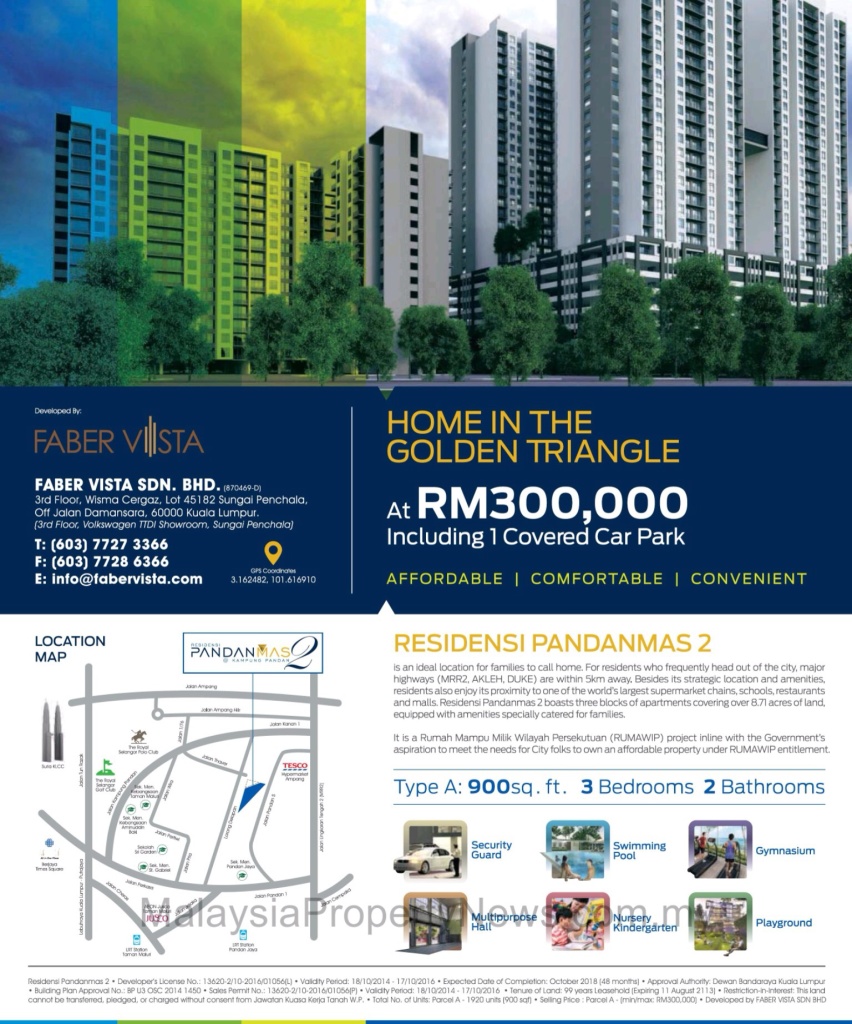 As I check the website today @ 29 Nov 2014, both projects already closed for registration.
If you are planning to settle down in next 3 to 5 years in KL, please take action now to register and submit all the necessary documents. You will not 100% guarantee able to get a unit there, as it is through balloting.
Imagine now is Nov 2014, and take 3 or 4 years for construction, you will probably get your house only 2017/2018.
What if the execution and development is being delayed?
Below are the step by step guidance on how to apply for RUMAWIP
For more info on, please visit RUMAWIP