ARC at Austin Hills is touted as the complete residential enclave with a freehold land titled property. Wholly developed by the prestigious Andaman Properties, the following are some of the unique selling points of this property development. A luxury and much sought-after neighbourhood with a self-contained matured township whereby all fundamental needs and wants are catered for.
Location
It is located near enough to facilitate easy movement to the city, a mere 15 minutes away from JB Jalan Tebrau. Within fifteen minutes driving distance from the CIQ (i.e. customs, immigration & quarantine) complex to neighbouring Singapore. A beautiful building overall with full glass glazing façade incorporating practical designs with reasonable spaciousness of units.
Its affordable pricing is within reach of middle-income households with its proposed prices some twenty percent below market rates. A fully gated and guarded community, with multi-tiered security schemes or systems implemented. Full condominium facilities are provided, including an Olympic-sized resort swimming pool.
Modern living, especially high-rise condominiums and apartments with facilities and security, is particularly popular here, adding color and lustre to the skyline. Major developers within 10 minutes such as SP Setia, UM Land, EcoWorld, KSL, Mahsing have recognized the great potential that Austin has to offer and have been flocking here, dazzling one and all with its vast array of tantalizing and modernistic homes.
Residents are offered a spectacular view of the surrounding Austin Hill Golf & Country Club. This premium real estate is situated a mere ten minutes-drive away from various academic institutions, shopping malls, medical facilities, clubhouses as well as waterparks (i.e. Austin Heights Water Park is scheduled to be open in the fourth quarter of 2015).
Education is rightly emphasized, with the strategically located Austin Heights International School (primary and secondary) and Sunway College right in the middle of the commercial center, a mere five minutes away from our development. Increased population has also led to increased commercial activities, and the whole township is buzzing, with well-patronized shops and restaurants all around the commercial centers. On the whole, this township is self-contained.
Against the background of the pulsating, booming township, Andaman has decided to 'spoilt' the market, introducing the latest development, right next to the prestigious Austin Hill Golf & Country Club.
Project Details:
Developer: CASA Andaman Sdn Bhd
Details of Land Title: FREEHOLD
Land Area: 5.11 acres
Development Type: Three blocks of 34, 34 and 35 storey Serviced Apartments
Maintenance Charges + Sinking Fund =RM 0.253 per square foot (RM 0.23 psf +10%)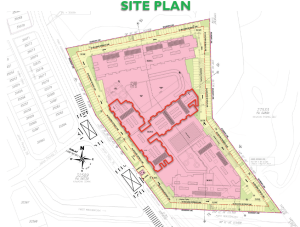 BUILT-UP SIZE:
Refer to below table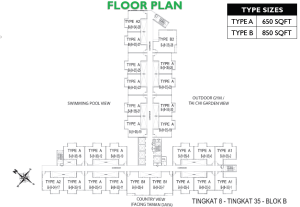 Market comparison chart with surrounding: