When we talk about house ownership for own stay or property investment, preferably looking for area with convenient public transport. In this article, we talked about LRT Extension Line.
Ampang Line(formerly known as Star LRT) began its operation in 1996 followed by Kelana Jaya Line (formerly known as Putra LRT) in 1998. Both services were integrated under a single ticketing system by RapidKL in 2011.
The LRT Line Extension Project which will involve the extension of RapidKL's two LRT Lines, namely the Ampang Line and Kelana Jaya Line, which is owned and managed by Prasarana Malaysia Berhad.
Both lines will pass through some of the most developed and highly populated areas in Klang Valley, connecting at Putra Heights.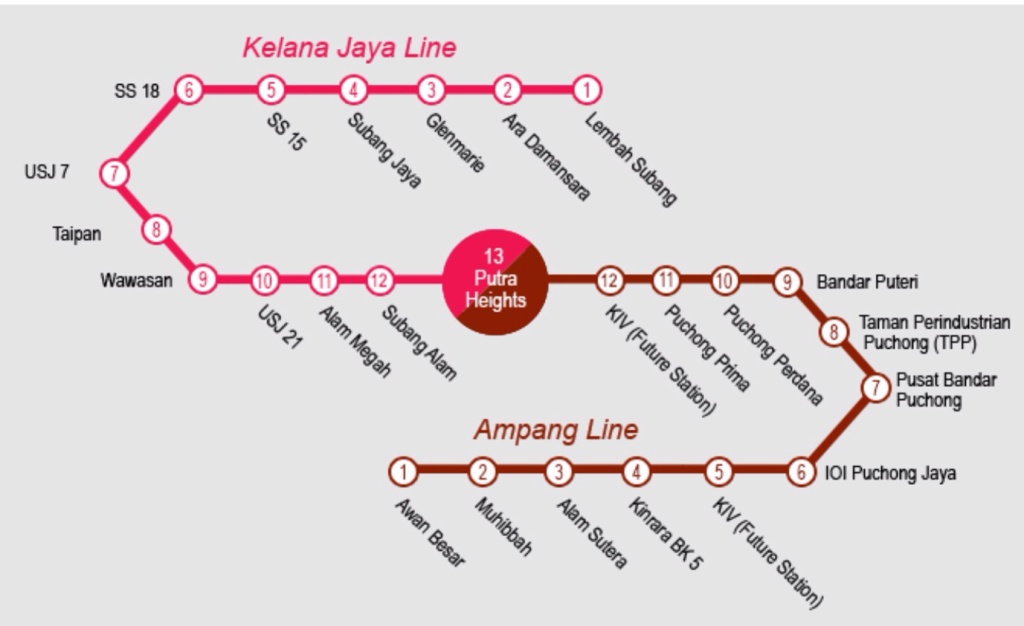 Ampang Line
The Ampang Line Extension starts from Sri Petaling Station and passes through Bandar Kinrara, Pusat Bandar Puchong, Bandar Puteri Puchong and ends at Putra Heights. The extension is 18.1km long with 12 new stations.
Latest update ::: Reduced from 12 stations to 10 stations, with station 5 and station 12 being under proposed future station
Stations with Park and Ride are:
Station 1: Awan Besar
Station 2: Muhibbah
Station 4: Kinrara BK5
Station 6: IOI Puchong Jaya
Station 7: Pusat Bandar Puchong
Station 8: Taman Perindustrian Puchong (TPP)
Combined with the existing line, the total length of Ampang Line after the completion of the LRT Line Extension Project will be 45.1km. The project is expected to be completed in the first quarter of 2016.
Kelana Jaya Line
The Kelana Jaya Line Extension will begin from Kelana Jaya station and passes through 13 new stations, including Ara Damansara, Subang Jaya and USJ before ending at Putra Heights Integrated Station, covering a distance of 17.4km.
Stations with Park and Ride are:
Station 2: Ara Damansara
Station 3: Glenmarie
Station 7: USJ 7
Station 10: USJ 21
Total length of the Kelana Jaya Line upon completion of the LRT will be 46.4km. The project is expected to be completed in first quarter of 2016.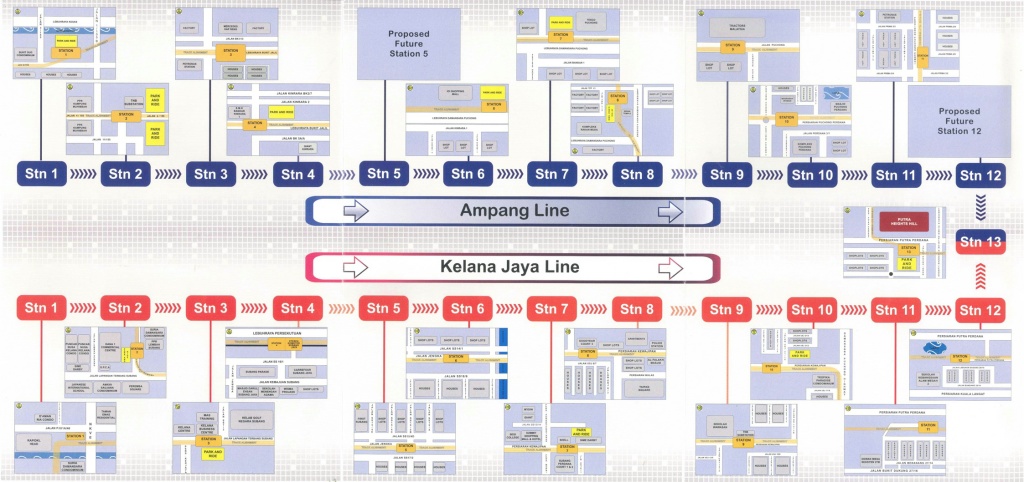 Impact on properties distance from LRT stations
In my opinion and experience, generally:
1. < 500m: possible too noisy and cramp
2. 500m – 1km: good as it is within walking distance
3. 1km – 3km: good if there is park and ride facility at the station
One of us had vested a unit of subsales double storey terrace within 1km – 3km radius from the Kinrara BK5 station. This month, December 2014 marked exactly 12 months from the month I pay my earnest deposit to book the unit. As on December 2014, the market price has already soared 15% within past 12 months.
From my analysis, in years to come, you won't see the property price rise as steep as it was in the past 5 years. Generally, housing price for prime and established locations may to continue grow steadily between 4% – 5% per annum.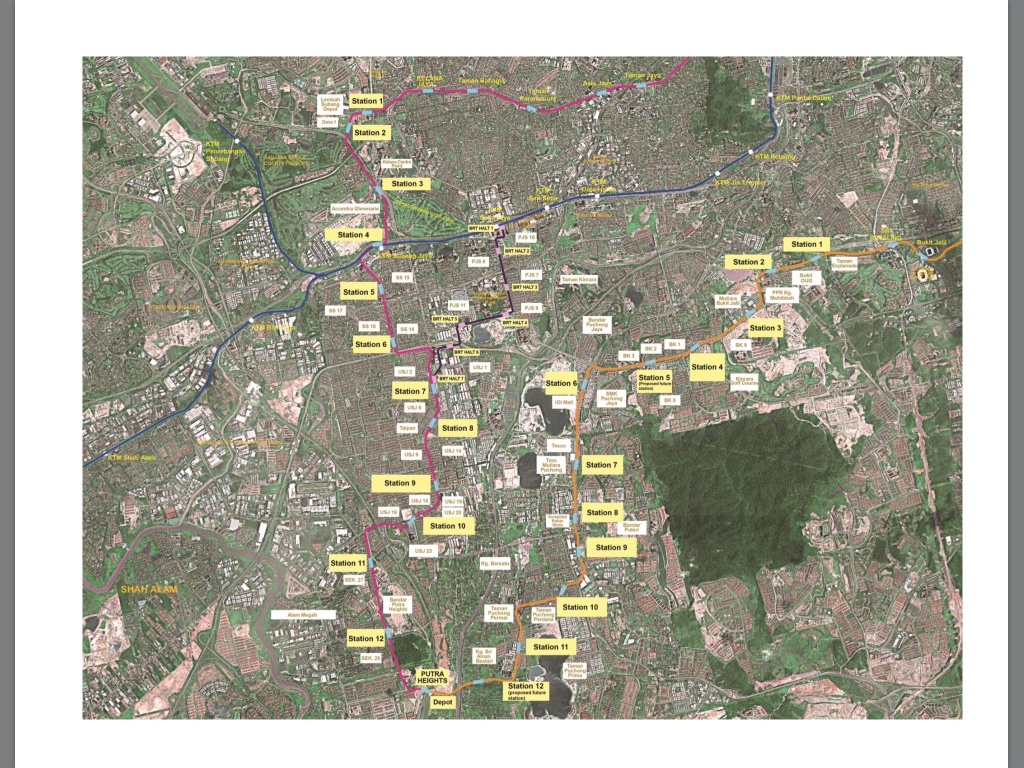 To download the above map: LRT Line Extension Alignment latest map